Podcast: Play in new window | Download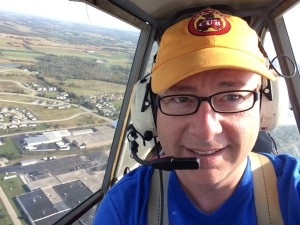 We're back from Sun N Fun with Rick, Sean, and a special guest Larry Overstreet!
Preflight Checklist
Cruise Flight
Our main topic tonight will be an interview with Larry Overstreet. Larry discusses:
His great story about how he got into aviation
Building his own Sonex airplane in his basement with his family
Flying gliders and the Soaring Society Of America.
Larry recommended Hartford Airport (HXF) and Cub Air Flight near Oshkosh for refueling and getting a tailwheel endorsement
IMC clubs for safer IFR pilots
Pick Of The Week:
Larry-Flight of Passage audio book by Rinker Buck, recounting a flight from New Jersey to Southern California
Carl-The Day I learned to Fly by Jeffrey Kennon
Sean & Rick- Apple Watch
After Landing Checklist:
Thanks to Larry for coming on. We will be having an email related show soon!