Podcast: Play in new window | Download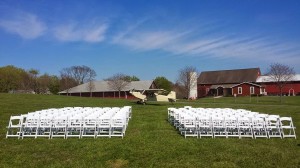 Pre Flight Checklist
Everybody is really happy this week! Not only did Carl get see the highest mountain in Peru, but even better, he got to touch a single engine airplane this week! Eric is beginning the summer semester at Polk State College in Florida. Rick is off this week trying to get his computer fixed, and Victoria is home with Turbo watching a distant thunderstorm.
Announcements:
AOPA Learn to Fly Day Saturday June 7th (rain date June 8th) 10:00 AM-3:00 PM at the Frederick Airport in Frederick, MD. This is an opportunity for the public to come down and tour the airport, learn about General Aviation, and get free flights! If you can attend tweet Victoria to see about meeting up! Learn to Fly Day 2014
Cruise Flight
First up we have a listener email on a technical question from Carl's Expert Aviator blog on alternate landing strips when visibility is too low, which requires filing alternative flight plans. Here is a link for checking the weather.
Topics:
Cutting Toilet Paper with an Airplane in a RANS S7 homebuild
Eric started a discussion about finding things to do that allow you to enjoy aviation, like flying from mainland Florida to one of the islands just to get a hamburger.
The group discusses an incident where a drone or R/C plane having a close call with a commercial airliner near the Tallahassee Airport.
After Flight Checklist
~Picks of the Week~
Victoria: The sexiest paper on earth-Renova
Sean: Skyguide for iOS
Eric: Aviation Summer Camps from Sun n' Fun
Carl: B-29 Doc's Friends

After Landing Checklist
This episode is sponsored by: