Podcast: Play in new window | Download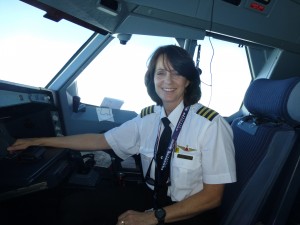 Can you have a successful flying career and a family life? Are you concerned you will not have time to enjoy your family and fly the world as an international airline pilot? I know many of you have these concerns when determining if a career as an airline pilot is for you.
Today I am excited to have with me someone who has both a successful family life and flying career as an international Airbus A330 Pilot. Karlene Petitt is a grandmother, international airline pilot, and author of a novel.
Karlene and I Discuss:
Her Passion For Flying
What it is like to fly a wide body airliner worldwide.
Her varied path to her current job flying
How to have the right work and personal life balance as a pilot.
Her current projects and how she is able to balance that with her family life
Links:
The Ninety-Nines International Organization of Woman Pilots

Woman In Aviation International

Women Of Aviation Worldwide Week
International Society Of Women Airline Pilots
Karlene's Blog - Flight To Success