Podcast: Play in new window | Download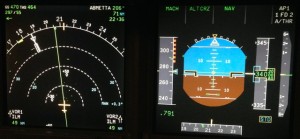 This episode
Eric Crump
and I answer questions and discuss listener mail. If you have a question you want answered in an upcoming episode please send them to us by visiting
AviationCareersPodcast.com/Contact
.
Eric And I Discuss The Follow Listener Mail:
Is it possible to have a strong family life and be a pilot?
Would it be better finding a job in the US flying a twin turboprop SIC (Second In Command) or PIC (Pilot in Command) time in a single engine turboprop?
Should paying off student loans outweigh building twin time?
How many multi-engine hours do the regional airlines require?
Is there scholarship or assistance money for those pilots who are older and not in college?
A Listener takes ones step towards his goal by working on the King Schools Program Online.
A listener relates how he was awarded two scholarships to help with his training costs.
What books do you recommend I read?
What advice would you have for a Canadian pilot who wants to immigrate to the United States and fly for the airlines?
Links:


The 15 Invaluable Laws of Growth: Live Them and Reach Your Potential
Canadian ATP Conversion Online from Gleim