Podcast: Play in new window | Download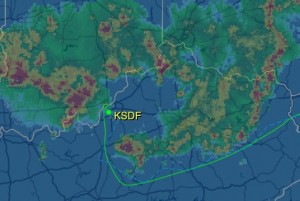 Welcome back! By our collective years of experience as aviators we truly hope these shows help you fly smarter and fly safer and today's episode is no exception.
Back in Episode 29 we talked about flying to Canada. After a recent experience taking the Glasair and Turbo the Flying Dog to Ottawa, co-host Victoria Zajko has some information to add the the Canadian discussion regarding broken airplanes, dealing with customs, and animal issues to name a few.
In Episode 53 we talked about aviation accidents and how we cope. Co-host Rick Felty had some thoughts to add to 53 after a recent general aviation crash fatally injured the occupants allegedly due in part because of failure to remove a flight control lock.
Then to wrap things up, Len Costa Carl Valeri talk about the risks and responsibilities of being a pathfinder flight including some considerations you should take into account before accepting such a departure. All that and more, coming up now, on this edition of the Stuck Mic AvCast!
***Don't forget to share this episode by clicking that Like, Share, Tweet button to spread the love!***
Pre-Flight
Announcements
Women of Aviation – Find out how you can help, support, or even host your very own Women Fly It Forward event in 2014 so we can spread the love and joy of flight with women of all ages to show them how attainable a hobby or career in aviation truly is.
California International Airshow – Located in Salinas, CA this airshow takes the skies on September 21st and 22nd to include military and civilian aircraft displays, performances by Mike Goulian, The Patriots Jet Team, a Russian MIG-17 Demo, Robosaurus, and a bunch, bunch, more.
Stuck Mic AvCast Blog Posts – Yet another addition to the website – Bingo Fuel iOS App Video Demo. Have a look, will ya?
Cruise Flight
Show Notes
Flying to Canada
Maintenance issues abroad
Taking animals and food across the border
International flying paperwork
Ottawa sights
Update on Aeronca crash at Taunton
Complacency and checklist usage
Flying as a pathfinder
Lightning safety
After Landing Checklist
~ Picks of The Week ~
Sean – Check out the Smithsonian Channel's "Aerial America"
Victoria – Find out more about insurance for planes within the OpenAirplane network through STARR Aviation
Rick – Download ATC Voice game for iPad
Len – The ResQLink PLB
Carl – The Canadian Aviation and Space Museum