Podcast: Play in new window | Download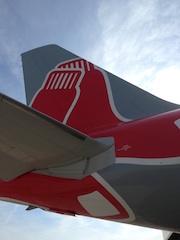 In episode 38 we continue to answer listener e-mail with Tom Wachowski. Tom is a corporate pilot who also flew for the airlines and brings a unique perspective to this podcast.
The following are the questions we answer during the episode:
I have been pulled away from aviation. What is the best way to get back into flying?
Is there a list of the many scholarships and grants available?
Where should I land in this vast field of aviation?
If I am 28 years old is it too late to get into airline flying?
How do I get to the airlines if I am just shy of the ATP minimums?
Should I learn how to fly either part 61 or 141?
Should I purchase a used airplane for training? Would this reduce the overall cost of learning?
What advice can you offer concerning schools for the Flight Instructor Certificate? Should I be concerned about the high failure rate for the CFI?
Links Referenced In This Podcast:
Jonathan was mentioned in episode 36 and wrote an e-book to help people who are aspiring to become AF pilots achieve their dream. The book is called Your Road to Wings: How to Become an Air Force Pilot.