Podcast: Play in new window | Download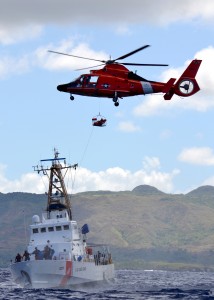 Welcome to episode 39. Today I have with me former Coast Guard helicopter pilot and Navy flight instructor Steve Vigus. Steve has a varied background and many interests including a passion for automobiles. I am really excited to listen as Steve takes us inside the cockpit of a Coast Guard Helicopter pilot on a rescue mission.
Steve and I discuss:
What it is like to pluck someone from the ocean saving their life.
His career path and how he developed a passion for aviation.
How he became a Coast Guard Pilot.
The various missions of a helicopter in the Coast Guard.
How he was able to transfer to the Navy as an instructor.
What it is like to be a Navy Helicopter Instructor.
The mission of a the helicopter in the Navy.
His advice to those wanting to become a helicopter in the Coast Guard and Navy.
Links mentioned in this podcast:
United States Coast Guard Academy

Sports Car Junkie Business Podcast

Recommended reading:
Start by Jon Acuff - helps you start towards your path towards doing something that matters.