Podcast: Play in new window | Download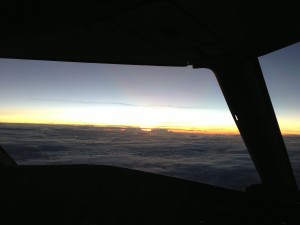 In episode 37 we answer listener questions with Tom Wachowski. If you have a question or need advice about your career please click on the Contact page and submit your question. We will answer your question directly and share the answer in an upcoming episode to help others who are listening.
Today I have with me Tom Wachowski a frequent guest on this podcast. Tom is a corporate pilot who also flew for the airlines and brings a unique perspective to this podcast.
In This Episode We Discuss The Following:
Is it too late for me to pursue an aviation career at 25 years old?
I eventually want to fly commercially. Should I join a flying club or learn at a Part 141 flight school?
What jobs are available for a 400 hour pilot?
I'm 17 years old and my dream is to become a commercial pilot flying for Emirates. What is the best route to became an Emirates pilot and how do I get there?
Swayne recently completed his first solo cross country and shares his story at: martinsaviation.blogspot.com
The challenges and costs of learning to fly in Brazil.
Are there any aviation careers that do not require a strong background in math?
I am from overseas and was just wondering if you could quickly run me through the most beneficial process of becoming a captain.
Links Referenced In This Podcast:
NYC Aviation - Plane Spotting and News
Mission Beach - San Diego, California
Tom Wachowski Aviation Careers Podcast Episode 14
Experimental Aircraft Association.
AOPA Flight Training Magazine and Website