Podcast: Play in new window | Download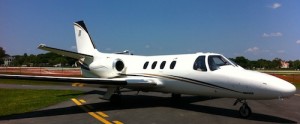 Welcome to Episode 12 and thanks for listening. I am really excited to spend some time with you today to talk about the interesting and diverse aviation career field. Whether you are in your car, on your way to work, working out in the gym, or maybe just relaxing in your living room; I hope the time we spend together will help you obtain a deeper understand of the different careers opportunities in the field of aviation.
I have received questions and have been involved in conversations about the two distinct paths of flying; corporate or airlines. To help you better understand the difference I discuss:
What Is Business Aviation?
The National Business Aviation Association and how they can help you with your career.
Why flying for the regional airlines will help you build flight time quicker than with business flying.
According to the Bureau of Labor Statistics 30 percent of the new flying jobs are in business aviation.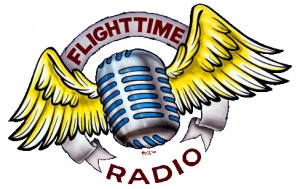 To continue the discussion on the difference between business aviation and flying for the airlines I am going to share with you an interview I had with Flight Time Radio in Jacksonville, FL. Flight Time Radio brings the thrill of aviation to listeners of all backgrounds through a group of passionate aviation enthusiasts. The Hosts Milford, Charlie, and Glenn asked me many questions including:
Why I started Aviation Careers Podcast.
What type of jobs are there in aviation.
Why there are no lateral moves when you change airlines and why you must start over again.
What are the job prospects for Business Aviation.
According to Bureau of Labor Statistics 30 percent of the pilot jobs will be in business aviation. Some independent analysts place the percentage as high as 40 percent.
I really enjoy speaking with the folks at Flight Time Radio. They are truly passionate aviators and love the field of aviation as much as anyone. If you want to learn more about what is happening in the general aviation world and learn about the fun things aviators do, these are the folks to listen to.
Listener E-mail:
I was wondering if you have any tips for financing someone that has a BS degree but wants to become a Commercial Pilot. Other than student loans what other finance options are available?
May be a good idea for a guest.
Thanks,
Jason
Thanks for the e-mail Jason.
There are many grant and loan programs that go unused as we mentioned in episode 6 when I spoke with the folks at National Aviation Academy and in episode 7 where I spoke with Lynda Meeks from Girls With Wings. Just remember even though it says Girls With Wings most of the grants, loans, and scholarships are available to everyone. Both of my guests had links on their websites concerning grants and loans. Of course there are always personal loans which is how I financed my flying while I was working towards my ratings.
To view the episodes go to:
http://www.aviationcareerspodcast.com/6
http://www.aviationcareerspodcast.com/7
Recommendation: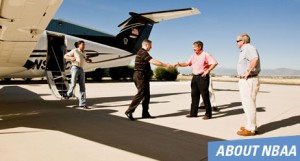 There is no better way to understand the world of Business Aviation and the many career opportunities than by visiting the National Business Aviation Association website NBAA.org. There are two sections of the website I recommend you visit. First, the What Is Aviation section which will describe what business aviation is, the type of aircraft used, and provides you with the business aviation fact book.
The second section you should visit is the For Students section. The NBAA offers over $100,000 a year in tuition reimbursements and other educational opportunities. So if you are thinking of a career in aviation and you think the cost might be prohibitive, you might want to visit this section as an avenue securing money for your education. The NBAA is a wonderful organization with a variety of services available to all sectors of the business aviation community so if you are thinking of a career in business aviation this should be your first stop for information.
Thanks for listening to Episode 12 of Aviation Careers Podcast. Show notes and links to all the websites mentioned in this episode are available at AviationCareersPodcast.Com/12. These podcasts and more information are available at AviationCareersPodcast.com. Don't forget to like us on Facebook and follow us on Twitter for notification of episodes and other career information.
Thanks again for spending time with us and I hope you will now take some consideration to Business Aviation as a career possibility. If you have any questions you would like answered on this podcast please visit AviationCareersPodcast.com and click on the contact page. You can also send questions via facebook and twitter. I hope this episode has helped you decide what your aviation career goal is and has helped you along your path towards that goal. Talk to you next episode. Safe Flying!
Podcast: Play in new window | Download
Subscribe To Aviation Careers Podcast: