Ever wonder why you don't see many female pilots? I never truly reflected on this fact until one day while boarding the plane a young girl pointed at the First Officer and said "Look Mom A Girl Pilot!" She then turned to me and said nothing. Upon further reflection I realized a man with silver hair is more inline with what we see as an airline pilot. But why?
After my flight that day I decided to do some research. I discovered there are over six hundred thousand pilots and only six percent are females. Additionally only three percent are Airline Transport Pilot rated. Of the five hundred thousand non-flying jobs in aviation 3.85 percent are women.
So why are there not more women in aviation and how do we attract more women to the field of aviation? To help answer these questions I am joined with Lynda Meeks of GirlsWithWings.com.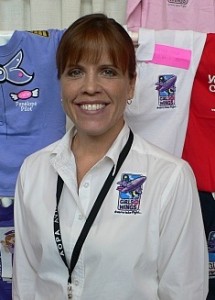 Lynda is an accomplished pilot and an inspiration to all those who wish to pursue a career in aviation. She is one of the key players in motivating young girls to pursue a career as a pilot and is one of the shining lights in the flying world. If you or someone you know wants to fly and they think they can't because they are a female, you need to hear what Lynda has to say.
Podcast: Play in new window | Download
Lynda and I discuss:
Why there are few female pilots.
Why Lynda became a pilot.
Her varied career in aviation.
What challenges are unique to women in the male dominated aviation industry.
Organizations available for women who wish to become involved in aviation including:
Recommendation:
GirlsWithWings.com is a unique and fun website. It is entertaining, informative, and inspirational. I encourage you to visit the website if you have a young aviator interesting in flying.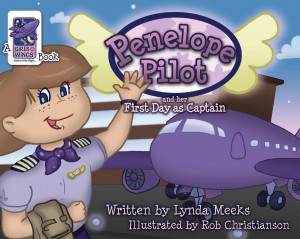 If you have a child between the ages of 5 and 11 I highly recommend the wonderfully illustrated and inspiring story of Penelope Pilot and Her First Day as Captain. Join Penelope as she and the crew prepare for her exciting flight! All profits from the sales of this book benefit the non-profit organization Girls With Wings, Inc. It Includes a bonus stand up Penelope doll!
Thank you for listening to Aviation Careers Podcast. I encourage you to contact me with any questions, comments, or suggestions for future shows. I can be reached at AviatonCareersPodcast.com, on Facebook, Twitter, and by e-mail.
The path to an aviation career is varied and exciting. By clearly defining your career aspirations and continually moving towards your career goal you will succeed.
If you or a girl you know wants to become a pilot remember the advice of Penelope Pilot, "Girls need Flight Plans, not Fairy Tales". So start making your plans today.
I look forward to speaking with you in the next episode!
Podcast: Play in new window | Download
Subscribe In Itunes: