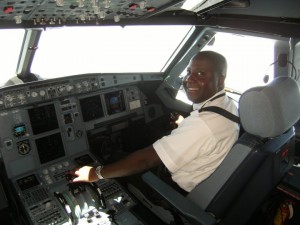 Welcome to Aviation Careers Podcast. There has been much discussion in the news about the pending pilot shortage.  Is this pilot shortage which has been promoted amongst the aviation career websites, media, and the flight schools a real problem?
Podcast: Play in new window | Download

This podcast will discuss:
Information concerning the upcoming pilot shortage.
Your training options.
Why you should look towards a career in aviation.
The various aviation careers available.
The best course of action to achieve your aviation goals.
I have over ten years experience assisting unemployed pilots find new flying jobs and and in some cases helping pilots decide on the possibility of a career change.  I have worked with over a thousand pilots and have assisted in brokering interviews with numerous airlines in the United States and throughout the world.
I have discovered some great informational resources for aviation careers. Additionally, I have seen a few poor resources.  Some information can be confusing and at times misleading.  I have created Aviation Careers Podcast to assist you in determining which path is best for reaching your aviation career goals.
So let's get started.  To truly be successful you should pursue a career that will fulfill your inner sense of purpose.  Once you understand your purpose and why you have chosen your career you must start down the path towards your goal with the flexibility and anticipation to change course often.  If you keep your eye on the goal choosing the correct path becomes easier. You will soon know whether your path is leading you closer or further away from your career goal. I hope this podcast will help you define your goal with more clarity and reach your aviation career goal.
Your goal may be to one day teach people how to fly. It might be flying passengers around the world in a large and sophisticated jet. It might be maintaining or building airplanes. Maybe you want to write about aviation. You may want to pursue a part time career in aviation.  Whatever path you choose in aviation I hope you find this podcast helpful.
Each episode will include three segments:
Career advice and answers to listener e-mails.
Interviews with aviation professionals including pilots, mechanics, and recruiters.
Recommended aviation career products and services.
Instead of telling you why you should pursue a career in aviation let me tell you why I chose flying and flight instructing as my career goal. Maybe in my discussion you will find something that interests you.
I had an interest in aviation and flying from a young age but it was not until someone motivated me to pursue the dream of actually flying a plane that I headed down the path towards a career in aviation. It has been a varied and exciting road to where I am today but I have always enjoyed the journey.
The primary reason I fly is to see the world from a unique perspective. For me the world is always wonderful from the air. Dirty and dilapidated cities take on new light from the air.
The unique things I have seen from the air include, The Grand Canyon, Niagara Falls, the green flowing northern lights, and the Washington Monument through my left window as I pass below its top as I'm landing, and some of the most incredible sunrises and sunsets.
My second reason is the challenge. Every landing is different because the winds are never the same. One of the greatest challenges is flying in areas of weather such as thunderstorms, ice, and fog. There is a sense of accomplishment when you take this aerial vehicle through the air, find a runway amidst the thick fog, and land with precision.
Other aspects of aviation challenge our intellect such as planning our route around weather, choosing the safest route over terrain, and dealing with mechanical problems. At times I welcome the challenge when something breaks on the plane and then landing safely after a major system failure. I truly have a sense of accomplishment knowing that if I wasn't there to guide the plane safely to the ground things might have ended differently.
If you asked me what is the number one thing that causes me to fly, I would tell you that it is the beauty of seeing the world from an amazing and exciting perspective . If you want to see the world from this perspective I hope you will at the very least take a flight in a small plane and fly over someplace you know or someplace you have always wanted to see. This new perspective in life might motivate you to become a pilot.
Interview
I spoke with Handel Wellington who is also very excited about flying and the wonderful adventures it brings to our life  Handel is an expatriate flying overseas and has some very interesting things to relate about flying around the world.
Handel also is one of the pilots who conducts interviews for the airline he flies for. I think you will find it interesting and helpful to listen to him as he discusses the things you should and should not do during interviews.
Recommendation
I am co host of an aviation podcast, The Stuck Mic AvCast, where we talk about learning to fly, living to fly, and loving to fly.  The other co hosts, Victoria, Len, and Rick, have a variety of aviation experiences so I encourage you to listen to the semi monthly show. A listener asked what are the pros and cons of flying for fun versus flying for work. In Episode 17 of The Stuck Mic AvCast - Flying for Fun Versus Flying For Hire  we answer the listeners question.
There are many opinions on the Internet and aviation forums, some from disgruntled airline pilots, other from passionate aviators looking to fly heavy iron. Both Len and I are airline pilots and Rick and Victoria fly for pleasure. The group discussion about the contrast of flying for fun or flying for a living are very interesting. Click here to view the show notes and listen to the discussion.
I look forward to talking to you in our next issue. If you have any questions please feel free to contact me. You can also reach me on twitter, facebook, and by e-mail.
Define your dream and start living your dream!
Listen to the Podcast:

Podcast: Play in new window | Download