One of my favorite activities is flying to small airports and visiting with the various people who are involved with the many airport activities. Today I have the pleasure of presenting a safety seminar "Bird Strikes Hazards and Avoidance" to the Experimental Aircraft Association (EAA) Chapter 282 at Clearwater Airpark in Clearwater, Florida.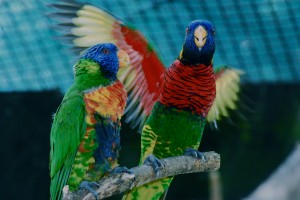 Experimental Aircraft Association is a grassroots organization for those with a passion for aviation including antiques, classics, warbirds, aerobatic aircraft, ultralights, helicopters, and modern aircraft. If you have a passion for aviation like me I invite you to take a look at this fine organization at EAA.org. There are many local chapters to join where you can share your passion for aviation including the one I am visiting tonight, Chapter 282.
Why Report a Bird Strike or Hazard
If you have a bird strike or other wildlife encounter such as a deer on a runway, it is important to report the strike and alert other aircraft to the aviation hazard. By immediately reporting wildlife hazards pilots currently flying will be notified. Reporting also helps reduce future hazards through the implementation of wildlife mitigation procedures.
Air Traffic Control (ATC) has a duty to inform other pilots of any wildlife hazard. Therefore, your immediate reporting will assist other pilots because they will be informed of the possible threat to their safety.
If you encounter birds on the airport you should call the airport operator. The operator of the airport can arrange to have any debris removed and implement any wildlife mitigation procedures they have in place. Furthermore, if the airport is certified under Part 139 the operator has a duty to mitigate wildlife hazards on the airport. Part 139 applies primarily to air carriers and includes some airports that you might not expect. So if you have a bird strike contact the airport authority.
Reporting A Bird Strike or Hazard
The first thing you should do when reporting a bird strike or if you observe birds or other wildlife that may be a hazard to other pilots is to contact the appropriate agency. If you are preparing to take off and observe animals or birds near the runway then contact the local airport management and have them disperse the wildlife before you take off.
If you are in flight there are numerous resources for reporting birds. If you departed a towered field and observe birds report it to the tower. While enroute or at a non towered field you can report the birds to the local Flight Service Station (FSS) or FAA Air Route Traffic Control Center. By contacting the appropriate authority and giving a pilot report (ATC) is now obligated to inform other pilots of the bird hazard.
When reporting observed birds to air traffic control include the following:
Geographic location.
Bird type (geese, ducks, gulls, etc.)
Approximate numbers.
Altitude.
Direction of bird flight path.
Reporting Forms

If you have a bird strike or any other wildlife strike, pilots are urged to complete the "Bird/Other Wildlife Strike Report "using FAA Form 5200-7. This report can be found in the AIM (Aeronautical Information Manual) Appendix 1, any Flight Service Station (FSS), FAA Regional Office, or by simply clicking on the following link:

You are also are encouraged to fill out a report through the NASA Aviation Safety Reporting System (ASRS). NASA's reporting system contains a vast amount of information which is used to identify system deficiencies and alert appropriate individuals who are in a position to correct the deficiency and is independent of the FAA. This system of course also includes bird and wildlife strikes. The form may be downloaded or submitted online through the following link:

http://asrs.arc.nasa.gov/index.html
Conclusion
Reporting a bird strike or other wildlife strike is as simple as calling air traffic control and reporting the bird strike. I also highly encourage you to fill out both the ASRS and FAA Wildlife Strike Report. Both can be completed online in a matter of minutes.
Safe Flying!
For More Information:
"Bird Strikes Hazards and Avoidance"
Visit Our Sponsors: