Today I will be attending the 4th annual luncheon honoring the Induction Class of 2012 at the Cradle of Aviation Museum presented by the Curtiss-Wright Corporation. This should be an exciting event and with some very interesting speakers and I will be recording the event and conducting interviews for The Stuck Mic AvCast.
The 2012 inductees include: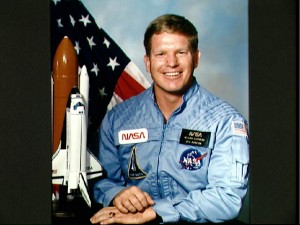 Astronaut William M. Shepherd - Raised in Babylon, Shepherd attended the U.S. Naval Academy and became a Navy SEAL in the 1970's. Selected as an astronaut in 1984, he was a Mission Specialist on three Space Shuttle flights in 1988, 1990 and 1992. He was the first Commander of the International Space Station in 2000 – 2001 (Expedition 1) and has logged over 159 days in space. Awarded the Congressional Space Medal of Honor in 2003, he is now a civilian engineer with the Naval Special Warfare Command.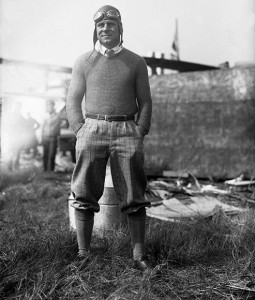 Test Pilot James H. "Jimmy" Doolittle - Trained as an army aviator during World War One, Doolittle then became a flight instructor and army test pilot. He earned the first PhD in Aeronautical Engineering from MIT in 1925. One of the most famous pilots of the 1920's, Doolittle flew Curtiss racers built in Garden City. He lived on Mitchel Field while testing Curtiss aircraft and working with the Guggenheim aeronautical laboratory. His most important contribution to aviation was the world's first 'blind flight', at Mitchel Field in 1929, which led to the development of safer aircraft that could now fly at night and in bad weather. He is most famous for leading the attack on Tokyo in 1942 for which he won the Congressional Medal of Honor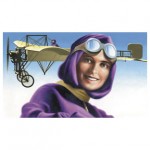 Aviation Pioneer Harriet Quimby - A former actress, screenwriter and journalist, Quimby first became
interested in aviation after seeing the 1910 Belmont Park Aviation Meet. She learned to fly at the Moisant Aviation School in Mineola in 1911 and there became America's first licensed woman pilot. In 1911 she toured the United States and Mexico as part of the Moisant International Aviators and she participated in the 1911 Nassau Boulevard Aviation Meet. In April 1912 she became the first woman to fly the English Channel. Though killed at an air meet in 1912, through her courage, intelligence and determination she continues to inspire to this day.
Later this evening I will be attending the lecture "Jimmy Doolittle... American Hero, Aviation Pioneer" presented by Jimmy Doolittle's granddaughter Jonna Doolittle Hoppes. Jonna will share the story of their partnership and the stories she remembers of her famous grandfather. I will be recording audio from this event for an upcoming episode of The Stuck Mic AvCast. If you see me at either event please stop by and say hello.
For More Information: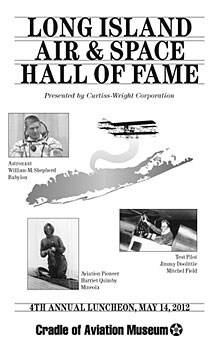 Visit our sponsors: