Podcast: Play in new window | Download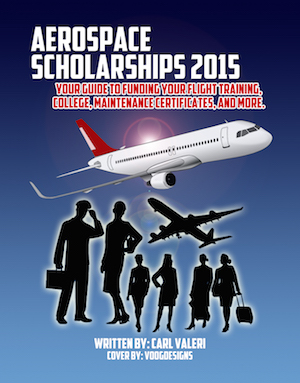 Welcome to Episode 83 where we discuss obtaining money for training through scholarships.
Announcements:
New pricing for the website beginning June 1, 2015.
In This episode we discuss:
Various methods of paying for your training.
Work Fellowships.
Internships.
Apprenticeships.
Scholarships and other gifts.
Dispelling myths about scholarships.
Why you should look at scholarships no matter what your age.
Most scholarships are not based on need.
Work Study.
How Membership in an organization can lead to a scholarship.
How winning a scholarships can reflect positively on your resume.
Listener Mail:
A student from Colombia, South America wants a good resource for scholarships.
Links:
@SeeEricGo
AerospaceScholarships.com
Ministry of Education, Colombia, South America.
Aviation Careers Podcast on Facebook.