Thanks for tuning in to another episode of the Stuck Mic AvCast! Today's show contains information about aircraft valuations, the first part of Len's story about airline Captain training, and some notes about the FAA. Rick wasn't able to join us on this episode due to some unforeseen circumstances that were out of our control although he sends his best wishes!
Podcast: Play in new window | Download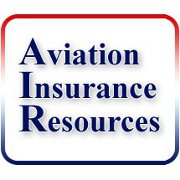 NOTE: there were a few struggles with audio quality during recording due to poor Skype reception. That and Len was away from his studio equipment so his audio isn't as smooth as usual. Our apologies, sometimes these things happen, and we believe we've found a good backup to safeguard against similar issues in the future. But enough about that, let's get to the nitty gritty, y'all!
Pre-Flight
The Stuck Mic AvCast received our official media credentials to the EAA's AirVenture 2012 in Oshkosh, Wisconsin! If you recall from a previous show Ms. Victoria will be at Oshkosh working the Aviation Insurance Resources booth if you'd like to stop by and say hello. Carl and Len are working to free their airline schedules to stop in for a couple of days and visit with everyone so we'll continue to keep you posted on that.
There's an additional airshow happening right about the same time, the Sioux Falls Airshow in South Dakota on July 21st and 22nd, 2012. Check out the entire airshow schedule here: Sioux Falls Airshow Schedule.
Cruise Flight
After Landing Checklist
~ Picks of The Week ~
Victoria – Free Aircraft Valuation Service provided by Aviation Insurance Resources
Len – SocialFlight iPhone app
Carl – Society of Air Race Historians
Virgin Galactic Space Flight Fund
Thanks for listening to the Stuck Mic AvCast, a listener supported aviation podcast. We love publishing and delivering useful content and information for everyone! Please show your support with a $5 or $10 donation today and maybe we could one day fly in space!
Please submit your questions and feedback via blog comments, Twitter, Facebook, or email and we'll be sure to answer them on the air!
Listen to Episode 28 Below
Podcast: Play in new window | Download
CLICK HERE to play mobile friendly version
Subscribe to Our Enhanced Podcast Feed in iTunes
Subscribe to Our MP3 ONLY Podcast Feed
Direct your pod catcher to http://feeds.feedburner.com/StuckMicAvCastMP3
Or to subscribe in iTunes: