For those of us passionate about aviation there are a modicum of positions which allow us to foster our passion even if you don't want to fly. As a matter of fact most aviation jobs are non flying positions. There is a wide variety of jobs available with the airlines and other businesses and government organizations that support the airlines.
Podcast: Play in new window | Download
Delta Airlines has approximately 80,000 employees including all of their subsidiaries. Of that number approximately 12,400 pilots are employed with the airline. So if you are interested in a job in aviation but don't want to fly there are many more career options. As a matter of fact for every pilot at an airline there are approximately 6 other employees which include ramp personnel, reservation agents, security, mechanics, managers, and customer service agents to name a few.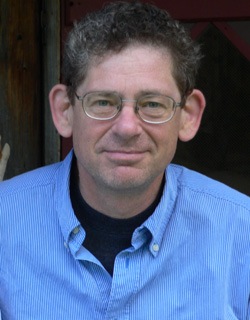 Interview: Today I have with me Max Flight who has enjoyed a long career in the field of aviation. Max has surrounded himself with aviation and airplanes all his life. Max has held many different positions with an aircraft engine manufacturer and we are excited to have him with us today to share his journey and some of the interesting jobs he has held in the field of aviation.
Max And I Discuss:
His background in aviation.
His educational background and how he obtained his current position with a large aircraft engine manufacturer.
What type of degree he has and what degree he would recommend for the type of jobs he has held.
Advice Max has for those interested in aviation wanting a regular schedule.
What other jobs in aviation Max has knowledge of that you may never have thought of but would be very interesting and which may foster your interest in the field of aviation.
Max's other interests online including Thirty Thousand Feet, a huge online aviation directory; and The Airplane Geeks Podcast.
Product Recommendation:
Would you like to know more about becoming a flight attendant. One of the leading producers of aviation training materials has a good book for you to get started on your career path towards becoming a flight attendant.
Welcome Aboard : Your Career As a Flight Attendant
A resource suggested by our guest Max Flight is Betty In The Sky With a A Suitcase Podcast. Betty takes us along on her travels as a flight attendant and relates some very unique stories. Want to know what it's really like to be a flight attendant then listen to her podcast. She also has a very popular book by the same name. You can read more about her book on Amazon.com.
Listen to Episode 005:
Podcast: Play in new window | Download