Podcast: Play in new window | Download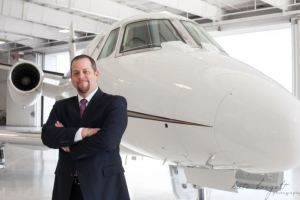 Welcome to episode 73 of the podcast where we give you an inside view of various aviation careers. Some of you have written this show asking me to interview someone who is involved with safety and others would like to hear more about jobs in the insurance field. With me today I have someone who has been able to combine both disciplines into his position with a company that provides risk management and reinsurance services.
Dr. B.J. Goodheart is truly passionate about aviation and is an active ATP rated pilot and flight instructor. Previously, B.J. managed flight training for an aviation university and worked in aviation safety with the Center for Aerospace Safety Education and with the American Airlines flight safety department. He holds a M.S. in Safety Science and a Ph.D. in Aviation with a Safety concentration.
Dr Goodheart and I discuss:
Jobs in aviation safety.
What is a claims manager.
Various jobs in aviation insurance.
Advice for those wishing to pursue a career in aviation safety and insurance.
Why you should consider an advanced degree.
Scholarship of the week: