Podcast: Play in new window | Download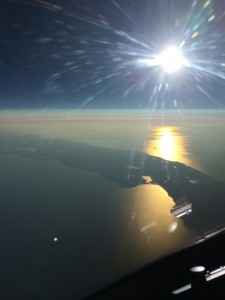 This week we have another Question and Answer Session with Tom Wachowski.
Listener Mail:
I'm an aviation enthusiast and I wish to go to flight school in 12 months time. What can I do right now to prepare me for flight school?
I Would love to hear a discussion about aviation career opportunities for those guys who are older (60+). Seems as though all of the scholarships and show segments are geared toward the younger generation.
The Aviation Instructor's Handbook available as a free public domain audiobook from Librivox.org.
An update on a listener's pursuit of changing careers after 20 plus years in the same industry.
I am in information technology sector based out of india. I have around 5 years of experience. I wanted to enter aviation field. What are my chances?
Do you think in home flight simulators will help with the instrument rating? I want to make the most of my money and be a safe consistent pilot.
A student pilot at age 35 looking for a new career wants to know if he can make a livable wage working at a regional.
Is the Sporty's ground school a good one ?
A listener's dream is to one day make it to at least the Regionals as a pilot and discusses his dream of becoming an aviation photographer.
A Career changer discusses getting cold feet.
I am currently a school music teacher, so aviation right now is a pipe dream/hobby. Still, I am having so much fun learning about the industry. Your guests are incredible. You seem to find the best of the best.
Links Mentioned In This Podcast:
Pay at Horizon or any of the airlines can be found at the website will fly for food.
Visit our past episodes page at http://www.aviationcareerspodcast.com/past-episodes/ .
Episode 003 – How to be a Successful Part Time Flight Instructor
Episode 008 – Combining a Flying Career with Another Career Interview with Jamie Beckett, Publisher of Flight Monkeys
ACP014 – What Is Business And Private Aviation?, Interview with Corporate Pilot Tom Wachowski
Scholarship of the week:
Fly Now Award