Podcast: Play in new window | Download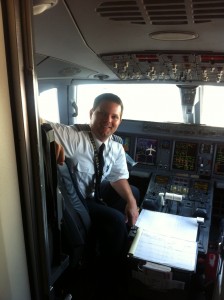 Welcome to Episode 35 of Aviation Careers Podcast where we help you achieve your career goals and give you an inside view of various careers in aviation. Many pilots have an interest in technology and computers. Many times people change careers from computers to aviation, as I did. Some people are able to successfully combine both careers into one.
My guest today Chris Olson is living the life he designed. Chris is an airline pilot and computer programmer. Chris is passionate about both his careers and is here to share with us how he was able to combine both careers.
Chris and I Discuss:
How he developed a passion for both computers and aviation.
His career path to the airlines.
How he is able to combine both his passion for computers and his passion for aviation.
The challenges of combining an airline pilot career with another career.
How having many days off as an airline pilot allows us to pursue other careers on our days off.
Using his Bingo Fuel mobile application Chris walks us through the challenges and triumphs of developing a software application while working as a pilot.
Advice for people considering combining a piloting career with another career.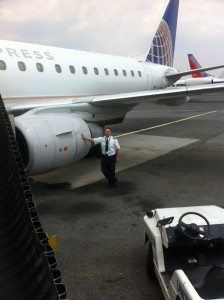 Thanks for listening to Aviation Careers Podcast. I hope this podcast has helped motivate you to pursue your passion and translate that passion into a fulfilling career. Whatever career field you choose remember to live your life with passion and pursue a career that fulfills that passion.
If you pursue a career simply for the money you will end up being miserable. Occasionally, I speak with airline captains who are making very good money, have multiple homes, a motorhome, a boat, and an airplane, but they are not happy. The reason is because they became airline pilots because the pay was good.
Having money makes paying the bills easier and allows you to buy the many toys we enjoy in life. With that said, if you pursue a career simply for the money you will be miserable just like some of the airline captains I fly with. Please make sure whatever you decide to do in life it is something you have a passion for. If you work in something you really enjoy, like I do, the money you receive is a great bonus. I get to do something I enjoy and get paid! That is one of the most wonderful feelings in life.
I want you to do something for me today. Think about the one thing you would love to do in life if money was no object. It could be sailing, fishing, golfing, or designing computer systems. Now, begin imagining yourself getting paid to do something you love. Imagine going to work every day and enjoying your job. Now I want you to take some action and start designing the life that fulfills that dream.
Begin by taking one step right now and start moving towards that goal. Maybe you like your current job but you are really passionate about pursuing another career. Then try to work part time in that career you desire. Ask people what it is like to work in that career. If it involves aviation then listen to people such as on this podcast who are doing what you want to do. But do something.
My hope is that this podcast will truly inspire you to pursue and reach your career goal. If you want to hear about a career in aviation you have not heard on this podcast then please go to the Contact page on Aviation Careers Podcast and put in a request for an interview. I will find someone in the field of aviation you are interested in and have them on this show. Also if you have a career question please write me and I will answer your questions on this show.
If you have found this podcast helpful and want to help contribute please visit our sponsors at Aviation Careers Podcast.com. If you are interested in advertising or contributing to this podcast please send me a message on the contact page.
Again, I hope you enjoyed hearing from Chris as much as I did concerning his journey from the computer to the cockpit. We will talk to you next episode. Safe Flying!
Links Mentioned in this podcast: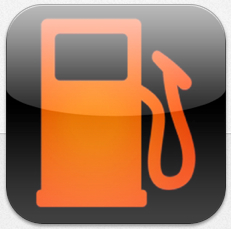 Bingo Fuel App Link: AviationCareersPodcast.com/BingoFuel
Twitter: @CGOApps
Blog: http://CGOApps.wordpress.com
Programming in Objective-C (5th Edition) (Developer's Library)
Sams Teach Yourself iOS 5 Application Development in 24 Hours (3rd Edition)
Stanford CS193P CourseIOS tutorials and resources.
http://stackoverflow.com
Programmers from around the world stop in and offer assistance.