Podcast: Play in new window | Download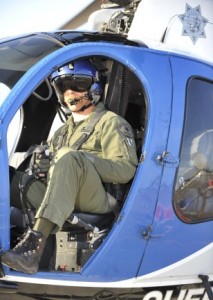 Ever watch an episode of COPS or an old rerun of CHIPS and wonder what it would be like to be a police officer chasing the bad guys. Well for me I never wanted to chase anyone in a patrol car but sure thought it would be cool to be the person in the helicopter chasing the suspect. Today I have with me someone who can tell us what it is really like to be a police helicopter pilot chasing the bad guys.
Darryl Kimball is a helicopter pilot, police officer, and author. Darryl is with us today to help us understand what it takes to become a police helicopter pilot and what the job entails. I think you will enjoy the journey as Darryl guides us through the day in the life of a police helicopter pilot.
Darryl and I Discuss:
How Darryl became interested in aviation.
Why he chose to become a police officer.
A day in the life of a police helicopter pilot.
His most rewarding moments as a helicopter pilot.
How you can become a Police Helicopter pilot.
The requirements for both aviation and law enforcement.
The aviation jobs that support the law enforcement mission.
His advice to those seeking a career in law enforcement and in being a police helicopter pilot.
His website PoliceHelicopterPilot.com.
Recommendation: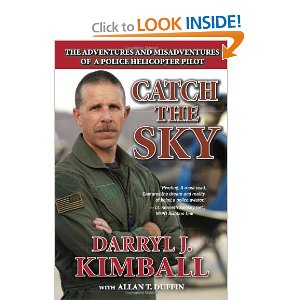 Catch The Sky: The Adventures and Misadventures Of A Police Helicopter Pilot is more than a story of the exciting world of police aviation, although much is told about this lifestyle. The real story is of persistence and perseverance of a young boy from a small town to fulfill his dream of a different life outside of his small town. A life full of adventures, beautiful places, and excitement.
There are two reasons you should read Catch The Sky. First, to discover what it is like to be a police helicopter pilot. Second, to learn why persistence and perseverance is important when working towards achieving your career goal. His journey will inspire you and lead you to greater success in your career and in life.
I hope you enjoyed listening to Darryl's journey in life toward becoming a police helicopter pilot. We are honored to have Darryl with us today and really appreciate his service as a police officer and the role he plays in he keeping the public safe and secure.
If you have any questions for Darryl you can contact us and we will forward those questions along to Darryl. To contact us please go to AvationCareersPodcast.com and click on the contact page. Don't forget to like us on Facebook and follow us on Twitter. I also invite you to leave a voicemail at 347-MY-WINGS or 347-699-4647. If you have comments, suggestions, or questions for me or one of my guests please feel free to ask.
Hope to see you next episode. Safe Flying!
Podcast: Play in new window | Download
Subscribe To Aviation Careers Podcast:
Visit Our Sponsors: