Podcast: Play in new window | Download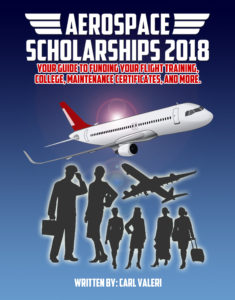 Welcome to the inspirational, informational, and transparent aviation careers podcast. Today I will be answering listener mail and we have a few announcements so let's get started. Don't forget to like us on facebook.
Please send your questions to feedback@aviationcareerspodcast.com and look for upcoming events and appearances on our facebook page. I would love to meet all of you just like we did at the Sebring US Sport Aviation Expo 2018. Listen to those inspirational interviews at StuckMicAvCast.com.
Announcements:
Aerospace Scholarships Book 2018 is now available. We will have an online course that will include how to use the book and apply for scholarships at our online learning center https://valeri-aviation.thinkific.com.
In This Episode We Discuss:
Can I use my VA vocational rehabilitation benefits to pursue a flying career?
Can you advise me on the current expectations for education within the industry for people with only an associates degree?
I am 44 years old with 315 hours. Should I build time as a flight instructor or look into one of the time building programs?
Links Mentioned in This Podcast:
ACP113 So You Want to Work in Aviation with Jennifer Adams