Podcast: Play in new window | Download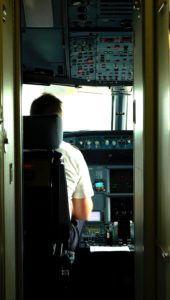 Is there a pilot pay shortage, a pilot shortage, or is it something else? Welcome to the inspirational, informational, and transparent aviation careers podcast. Today we are discussing the answers to these controversial questions, as well as some basic information on VA Vocational Rehab, and a few other topics.
Announcements:
AviationCareersPodcast.com/coaching - Make sure you receive a confirmation e-mail for your appointment.
Scholarship 2018 is live in Amazon. Should be available in iTunes soon.
In This Episode We Discuss:
VA Vocational Rehab.
EASA and FAA.
Other considerations for finding the best airline to look work for.
Links Mentioned in This Podcast:
Aerospace Scholarships Book 2018
Photo Credit: Photo by Miguel A. Amutio on Unsplash