Podcast: Play in new window | Download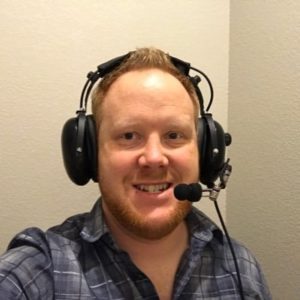 Welcome to the inspirational, informational, and transparent podcast about aviation careers. Today we have a special guest to discuss flight attendant careers.
Dan Freemen has been a flight attendant for 6 years and flies out of Las Vegas. Dan has been on previous episodes to discuss accelerated flight training because he is looking to move into the pilot seat. Today Dan is going to discuss how and why you should become a flight attendant.
Announcements:
For more information about where we are going to be and where you can meet up members of our crew, visit our Facebook page.
In This Episode We Discuss:
Getting Hired
Where to apply

Online/Job Fairs
Airline website and facebook page

How easy?

Regional vs. Major/Legacy
Knowing someone on the inside

Is it right for me

What is the right type of person for the job?
Customer Service
Patience
Leadership
Training
How long?
What's involved?

Classroom
Hands-on
Electronic Exams
Practical Exams
Job duties - what does a flight attendant actually do?
Security and safety vs. slinging peanuts and coke

Safety of flight during normal operation
Evacuations
Medicals
Other security issues
Pick Of the Week:
How To Become A Corporate Flight Attendant with Mary Lou Gallagher of Beyond And Above – ACP060
ACP040 – How To Get Your FAA Dispatcher Certificate; Corporate Flight Attendant Jobs with ExecuJet Flight Coordinator Daniel Slapo
ACP015 Flight Attendant Careers, Interview With Betty In The Sky With A Suitcase