Podcast: Play in new window | Download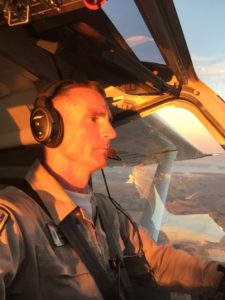 In this episode, we interview California Highway Patrol Pilot Jan Sears. Jan is passionate about aviation and has a unique path towards his career goal and will share with us.
Announcements:
Facebook.com/AviationCareersPodcast page is great for learning about new episodes, asking questions and discussing careers in aviation. I am also going to be adding announcements for quick meet ups for cities I am going to be in. If you would like to meet up for a cup of coffee or lunch let me know under those posts!
Jan and I Discuss his journey to becoming a Pilot for the California Highway Patrol Pilot:
His passion for aviation and how it began at the young age of 10. His attempt to fly fighters and the challenges due to a medical issue as well as life as an EMT.
Hired by California Highway Patrol.
Moving to air operations with CHP.
The aircraft and missions of CHP.
His advice to aspiring pilots.
Pick Of the Week:
CHP Air Operations, Golden Gate Division
Links:
California Highway Patrol on Wikipedia
California Highway Patrol Aviators Division in Action