Podcast: Play in new window | Download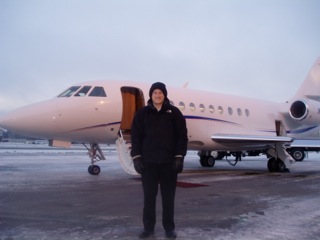 We Discuss:
ATC Contract Towers.
Why airline pilot is listed as the most stressful and most dangerous job.
Is Being an Airline Pilot Boring?
Listener Mail:
A listener who wants to become an astronaut asks:  

Should I join the Air Force and gain flight experience and then apply to test pilot school?  Is it possible to pursue a graduate degree while learning how to fly a MWS aircraft?

 

What would you recommend is the best place to network regarding corporate aviation & Jobs?
I live in Chicago, any recommendations, or any clubs I could join?
Would a check ride failure impact my corporate flying careers?
Will employers still consider me for employment with multiple failures?

 

 

A 20 year old Bahamian pilot would like more information on aerial photography. 

 

A 38 year old flight attendant with a charter airline wants to be a commercial  pilot. Given the time and expense involved, am I too old to enter this profession? How long would it take me to complete my training? Once training is completed, how many years would I have in the profession before I have to retire

 

 

 

A Canadian pilot wants to know if there are scholarships available for aviation in Canada?
Does the excitement of aviation continue once you actually 'make it'?
Are you still as passionate about aviation as you were when you blew your tires driving off the road pointing out the 747?

 

 
Links Mentioned In This Podcast:
SimpleFlight.net - Live Aviation Radio Show in broadcast over the internet.
Jet Upset Training Adds Big Value To Your Aviation Ventures - Pilot Jet Podcast Episode 18
Most Stressful Jobs from Salary.com
CBAA - Chicago Business Aviation Association
Linked In Chicago Business Aviation Network
Linked In Chicago Area Business Aviation Association
Linked In Business Aviation Network