Podcast: Play in new window | Download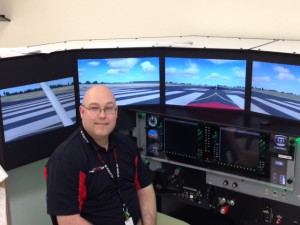 Is a career flying, fixing, or supporting drones in your career future? Today I am joined by Ryan Wallace from Polk State College to discuss the career opportunities in the world of Commercial Drones. Ryan is a professor of Aeronautical Science and is actively involved in the local Unmanned Aircraft System Community.
Ryan and I Discuss:
The demand for drone pilots in the military and commercial world.
Why drones are causing an increased demand for pilots.
How to get started in the exciting career of Unmanned Aircraft Systems (UAS).
Why more drones are in our future.
Organizations you can join to look towards a career in UAS.
Links Mentioned In The Podcast:
The Golden Age of Unmanned Flight
Air Force Will Offer Bonuses To Lure Drone Pilots
AUVSI - Association for Unmanned Vehicle Systems International
Introduction to Unmanned Aircraft Systems
Drone Delivers Medicine to Rural Virginia Clinic
Special Investigation Report on the Safety of Agricultural Aircraft Operations
Scholarship of The Week: