Podcast: Play in new window | Download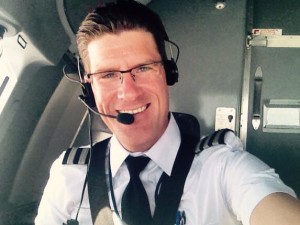 Welcome to episode 85. I speak with many pilots who have left the airlines for various reasons including work schedule, layoffs, furloughs, and the low initial pay.  Often many former airline pilots miss the flying and challenges of being an airline pilot.
Today I have with me Travis Watson, an experienced skydiver and pilot who has returned to the airlines after a recent hiatus. Travis is truly passionate about everything he does and his excitement about life is infectious.
Travis and I discuss:
His background as a skydive vidographer and flight instructor.
His first experience with the airlines.
Why he decided to come back to the airlines.
Advice for those who left the airlines and are looking towards restarting their flying career.
The initial training experience at an airline.
Tips to pass your airline training.
The advantage of staying at the training center during breaks.
Advice for those who are looking at the challenges of low pay and inconsistent schedules in the beginning of their career.
Scholarship of the Week:
Greg Koontz Airshows Aerobatic Instructor Scholarship
Greg Koontz Airshows Aerobatic Instructor Scholarship in Memory of Bobby Younkin. The recipient must be a CFI with some tangible experience in aerobatics. Value $ 2,780
Links:
Weiser Airpark-The "friendliest airport" in the United States
United States Parachute Association
Skydive San Marcos: Austin Skydiving
About Teresa Stokes - Gene Soucy Airshows
The Power of Now: A Guide to Spiritual Enlightenment