Podcast: Play in new window | Download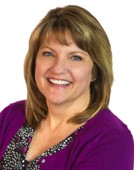 Welcome to Episode 77. The path towards an airline piloting career can be varied depending on your personal circumstances and the choices you make in life. You may want to live in a certain location, you may want to fly only certain types of aircraft, or you have a family and you need to make sure you are home a certain number of days a month. With that said, a common question from listeners is "how do I know I am progressing towards my career goal of becoming an airline pilot?"
Today I have with me someone who will help me answer this question and many more. Angie Marshall is President of Cage Marshall Consulting. For over twenty years she has worked with pilots offering her expertise with career and furlough guidance, background research, application support, resume and cover letter development, interview prep, and special concerns consulting.
Angie and I discuss:
Your career expectations.
5, 10 and 15 year plan for your career.
Surviving your salad years and furloughs.
The benefits of flying for a regional to better prepare you for the majors.
How many hours are competitive to get hired with the regionals and the majors.
Why experienced pilots may need to fly for the regionals before moving on the Majors.
Why you should consider career consulting.
Links: