Podcast: Play in new window | Download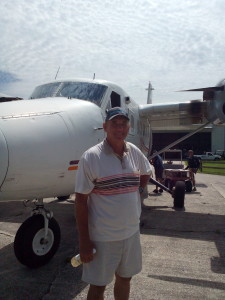 Welcome to episode 76. I have received many questions regarding the career of skydive pilot so we thought we would dedicate this episode to the job of skydive pilot.
Joining me for this episode is Dennis Downing, a pilot flying skydivers in Zephyrhills, Florida. It seems to be an exciting job and along with my listeners I am very interested in discovering more about career opportunities and what it is like to be a skydive pilot.
Dennis and I discuss:
What is a skydive pilot and what unique skills are needed.
How to find a job as a skydive pilot.
How Dennis developed his passion for aviation.
What type of training should you do to prepare yourself to become a sky dive pilot.
How are most skydive pilots compensated.
Can you make a living as a skydive pilot.
Is this a good way to build flight time to further your career.
How many hours does a typical skydive pilot fly a year.
Advice for pilots interested in becoming a skydive pilot.
Links:
Scholarship of the week:
Looking for assistance to extend your horizons and increase your aviation skills? Use this $500 monetary award to help defer the costs for out of the ordinary flight education. Apply it toward:
Air Racing expenses
Training: Aerobatic, Formation Flight, Mountain, Soaring, Ballooning
Special volunteer flights
Record setting (NAA) flights
International competitions, and more...