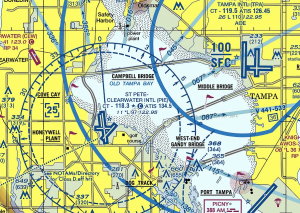 Pilot deviations are on the rise with a large number occurring in the St. Petersburg Clearwater area. This seminar will help you avoid pilot deviations.
We will discuss airspace violations, runway incursion avoidance, and understanding your clearance.
The following is a slide show from the seminar. Resources and links mentioned are below the video. If you have any questions click here.
Links mentioned in the presentation:
Learn How to earn your WINGS in the Pilot Proficiency Program.
Warbirds, BBQ, Cars and More at Sun N Fun When Pigs Fly South BBQ Challenge Nov 7-8