Podcast: Play in new window | Download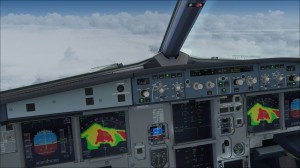 In this episode I catch up on some of the great questions and comments sent in by listeners. Below are the questions as well as links I reference during the show.
Question 1:
Great podcast on AMA missionary Brian Pottinger in Indonesia.
Saw all of AMA YouTube videos . Can't get enough what a challenging job. And he's doing it for people who appreciate his efforts. I would like to know how to apply as a pilot at AMA. Do they have a website to apply at?
I am on LinkedIn, I am currently employed as a truck driver. I have a 4yr degree in Aircraft Systems Mgmt., a Commercial pilots license single multi engine land instrument rating. CFI MEI. Low time 500 hours total time.
Question 2:
As an avid flight simmer and aviation enthusiast, I have been a dedicated listener of your podcast. Today I am writing you about the KickStarter project "For the Love of Flight:An Aviation Film" 18 year old and private pilot would like to make a film about aviation, what it is like to be a pilot, what are the careers in aviation.
https://www.kickstarter.com/projects/2014956656/for-the-love-of-flight-an-aviation-film?ref=card
Thanks, Deskpilot
http://deskpilot518.blogspot.com/
P.S while I do not fly myself, I love your podcast.  Thank you for all the hard work you put into it!
Thank you Deskpilot for the image for the image of an A320 flying around storms.
Question 3:
First let me say how much I appreciate your podcast, it's a great resource for someone like me. I have a few questions I'd like to ask, because I could really use some advice.
I'm currently 27 years old and earlier this year I went on my very first plane trip, I'm a bit of a late bloomer I guess. From the moment the landing gear left the runway I was hooked. I feel in love with aviation and now I feel like I belong in the sky. I want to be an airline pilot... I guess my first question would be, have I waited too long?
I'm almost 28, is that too late to start at the very beginning of this path?
Assuming that it isn't, the next question would be what's the best step to accomplish this goal?
I've looked into an accelerated flight school, which to me seems to be the best bet as they provide a Airline Sponsored Career-Track, and a guaranteed CFI position after completing the course. This would be great to help build hours for landing a job in the regionals.
An issue I have is that I don't have a college degree, which as you know is a requirement for working for the major US carriers (which is the ultimate goal) so maybe a university with an aviation degree program is the better choice.
I'm really confused at to what to do... My last concern is cost... because of my credit rating it is going to be difficult if not impossible to get a loan for college or flight training.
Question 4:
Carl, I stumbled across your podcast just recently. You do a great Job here! Your latest podcast about bush flying is the first I did listen to and it gave me hope to challenge my luck again.
I have an old and expired ATPL (Austrian) and multi engine, commercial IFR (USA) and a theoretical flight instructor with 500 something hours in manned aviation (piston) plus another 300 something hours of UAV flying (fixed wing and helicopter) as well as over 7 years of flight instruction UAV helicopter and fixed wing.
The podcast gave me hope to once more try to enter the fields of manned aviation. Keep up the good work - I'll listen to all the other podcasts since I commute two hours each day 😉
greetings from Linköping Sweden
 Question 5:
Greetings from Argentina
I'm mechanical engineer and with a private pilot license. I'm 26 years old and starting to build hours for the commercial and instrument rating here in Argentina.
Thanks for the webinars, training material, etc!!! Thanks a lot! They are really helpful for training!
Question 6:
Hi!
I want to start by saying that I really appreciate your podcast. It has helped me tremendous in my preparation for a career in aviation. You guys rock! 🙂
I am from Stockholm, Sweden. I am going to apply to a pilot college in Sweden, that is for free, and since its worth about 200 000 dollars there are thousands of applicants for only 30 seats. But if I don't try I'll never know right?
My question is, how do you think I can prepare for the Pilot Aptitude Test that I have to ace in order to have a chance. The test consists of:
Logical ability
Perceptual capacity (thoroughness and efficiency)
Spacial judgment
Memory
Technical/Mechanical understanding
Honestly, I can hardly understand what the test even consists of.
Have you done a similar test, and if so what are your thoughts and opinions on it?
Have you done a podcast episode on Pilot Aptitude Test, or would you consider bringing it up?
Thank you in advance, and keep up the good work!
Question 7:
Greetings,
Please allow me this opportunity to thank you for putting together this wonderful resource.  I have been absorbing as much information as possible regarding a profession in the "121" environment.  Your podcast is by far one of the most informational and unbiased.
A little about me, I began my passion for flight at the ripe old age of 8.  My dad, who was a navigator on a B29, had a friend take me up in an old 170 Cessna, it was the tease of a lifetime, I did not fly again until age 45.
For my 45th birthday my wife gave me the gift of flight (or the curse depending on your perspective).  I was hooked again, this time with no intention of letting go.  At this time I was a career Police Officer nearing retirement really having no idea what life would be like after Law Enforcement.
Unfortunately life once again had other plans.  A family situation would no longer allow me to fly.
Age 50 and retirement came quickly. The need, yes this is the appropriate word, NEED, to fly was ever stronger.
I very carefully researched flight schools, FBO's colleges, etc.  I decided on a fast-paced program due to my age and financial status.This past summer has been fun, I have studied for and successfully completed six FAA knowledge tests; PPL, IFR, COM, FOI, CFI, CFII and obtained my Class 1 medical.
Jumping the gun you might say, to me this was the most logical thing to do with my time this summer, my thoughts were at the very least I will have a good basic understanding.  Along with these I'm also reading the Turbine Pilot's Handbook, a very informative easy to read layman's guide to jet engines.
My flight training will begin, but by the grace of God, on 5th of January 2015, wish me luck....
My question for you and perhaps Capt. Guyer is do you believe the "regionals" would be interested in someone of my age.  I am not the type to job jump, I have been researching regionals and as of this writing have what I believe will be my top 4.  This research is based on over-all financial stability, future earnings, hiring, upgrade times both real and projected.   Whomever I chose, and, whomever choses me, will most likely have me until I can no longer fly the line due to age out, yes I will more then likely retire from the regionals, hopefully as a CA/Check-airman, after-all one needs a retirement job right?
Question 8:
From The Airplane Geeks Podcast.
Hi! In January I'm going to start school at a University majoring in Aviation.
My Uncle was a pilot and when I was a child he used to sneak me up to Oshkosh and every airport he could think of and get me flying without my parents knowing. Anyway I went to college and I forgot about my dream but every time I looked up I remembered what it was like and now I know this is what I want to do. My Uncle said he would love to help me but he recently passed away from pancreatic cancer. My family thinks I'm crazy like they thought he was crazy. I can't imagine my future stuck on the ground.
The point of this whole thing is that I was hoping you could point me in the direction of scholarships? My GPA right now is 3.6 so that's not a problem. It's just finding the scholarships.
Links:
ACP037 - Is It Too Late, Flying Club vs 141, What University Should I Choose, Scholarships, Starting Over
ACP067 – Bush Flying as a Mission Pilot : The Real Story with Brian Pottinger
ACP065 – How to Become an Airline Check Airman with Robert Guyer
 Scholarship of the week: