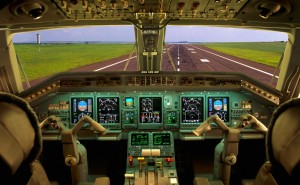 "Should You Become An Airline Pilot" is a webinar series to help you decide if becoming an airline pilot is for you. This video series will give you an in depth view of the life of an airline pilot. We also explain some very technical aspects of the career including seniority, bidding, jump seat privileges, and travel.
In Part 1 we discuss:
Ten Reasons You Should Become An Airline Pilot.
Why Airline Pilots Can Be A Poor Source Of Information Concerning Your Career.
Online Forums And Why You Should Ignore The Negativity.
Seniority And Why It Is Important.
Actions You Should Take Now To Move Forward In Your Career
Part 1 will be available for viewing on September 30th, 2014. The webinar is free, simply sign up for our e-mail updates. Directions will be sent on how to register for this event and other webinars when you sign up for email updates.