Podcast: Play in new window | Download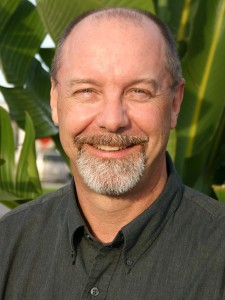 This week's show was originally intended to simply be a Q&A session with my friend and fellow pilot Jamie Beckett, bus as a bonus we started talking about his career as an independent aviation writer. Jamie is an independent writer of non-aviation fiction and aviation related non-fiction. He has written for a number of aerospace companies including:
Gleim Publications
AOPA Flight Training
AOPA Flight School for Business
General Aviation News, where he has a regular column entitled "Politics for Pilots."
Janie and I talk quite a bit about "General Aviation," which is any aviation that takes place outside of the big commercial airlines that are in the business of moving lots of people or cargo in major, often international airports. General Aviation takes place at small local airports like Gilbert Field in Winterhaven, Florida where we recorded this show. At these small airports you will not usually find a ticket counter and baggage carousel, but you will find flight instructors, personal and corporate pilots, mechanics, rental car agents, travel promoters, and even office workers hired to keep the airport running, ordering fuel, and arranging flight time for students. Jamie makes a very interesting point about seeing your local GA airport like more of a mall, a hub for commerce for your community that can expand your town economically by bringing in people and goods to create jobs.
Jamie shared extensively about how he became and independent writer for airline publications and how that contributes to his passion for aviation, as well as making a living in that field. He also gave some great tips and advice on how to break into the industry.
In the second half of the show, Carl and Jamie answered some great listener questions:
Should I buy an airplane, and what type?
Is my flight review still current, do I truly need a flight review? (The answer might surprise you!)
Carl is NOT moving to Melbourne, Australia
Keep moving in your career, get your ATP written by August 1, 2014 even if you are not ready for the test.
How much will a checkered past prohibit you from pursuing a professional aviation career?
Flying in Papua, New Guinea
Story about switching to a career as a flight instructor
How to get hired in the aviation business
Creating an online resume through a personal website
Links:
If you would like to learn more about Jamie or get in torch with him,, you can do so at his website: JamieBeckett.com

FAA Regulation - Flight Review 61.56
Tom Wachowski discusses this in the Pilot Jobs book video How to Build a Web site. This video is available for free to registered users. The entire Pilot Jobs Book is available to Annual Members Of Aviation Careers Podcast.
Pilot Jobs Book Video : How To Make a Website