Podcast: Play in new window | Download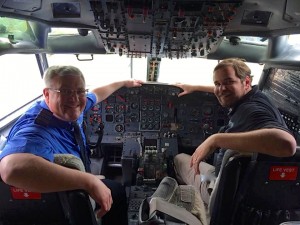 In this episode we answer one question: What is the truth about the pilot shortage?
We Discuss:
Taking politics out of the pilot shortage equation.
The truth about low starting wages in aviation and why I feel that will not change.
Changing the name of the pilot shortage to a "limited supply of qualified pilots".
Career progression and expectations.
Why over selling the pilot shortage will create dissatisfied pilots.
How regulations will increase the requirements to fly for a Par 121
How new regulations have produced this shortage.
Why you should be careful who you listen to.
Why the pilot shortage should not be driving your decision to become a pilot.
Listener Mail:
I just wanted to try to be the first to congratulate you on a podcast mile stone of your 50th episode.
I also wanted to let you know that I have taken the first step in my aviation career. I have 850 TotalTime, 150 Multi-engine time, and 150 instrument.I have just taken a job flying aerial survey flying the 206. Not quite up there with you yet but I think I'm now on the right track. I feel that we are lot a like I'm 34 starting my aviation career and If I remember correctly you were in your early to mid thirty's as well.
Thanks again for your podcast and for it keeping me motivated. I have listened to the podcast from episode one. So you can also take credit for my new job in a small part. Thanks again for all your hard work and you should start looking for me in a cockpit near you.
Links Mentioned In This Podcast:
Eric Crump on Twitter : @SeeEricGo
Current and Future Availability of Airline Pilots : US Government Accountability Office
As Communities Lose Air Service, Regional Airlines Decry Flight-Hour Threshold for Pilots
World needs pilots! Record growth leads to record need
How miserly airlines created their own pilot shortage
The new ATP certification test may cost up to $15,000. How will these high costs impact the pool of ATPs available to the airlines?
Union Says Lack Of Pay And Respect Leading To Pilot Shortage