Podcast: Play in new window | Download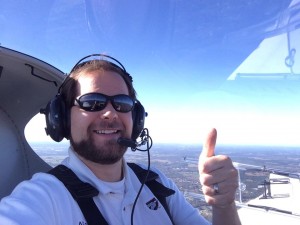 We often receive questions concerning the advantages of accelerated pilot training and time building programs. Today I have with me to discuss this topic, Eric Crump, Aerospace Program Director at
Polk State College
.
Advantages of Accelerated Pilot Training:
Obtain all of your pilot certificates in as little as six months.
Structured education.
Topics learned stay fresh in your memory.
Cost can be lower.
You can start making money in aviation sooner.
141 programs have reduced requirements for total time.
Disadvantages of Accelerated Pilot Training:
Learning can sometimes be short term.
Up front costs are high because you are paying for the entire program.
You will have less time and less experience flying.
Some programs may only teach for the test instead of teaching you to become a good pilot.
Listener Mail:
Can you recommend Ground Instructors study material?
A listener relates his experience flying as a mission and air ambulance pilot.
A listener who always wanted to be an airline pilot relates his first step towards his goal.
I have a varied background with many different jobs. Does that look flighty or indecisive, to an airline and would they hire me?
If airlines are making strategic decisions now to cut capacity, doesn't that take away the "pilot shortage"?
I'm trying to Network towards obtaining a corporate job. How do I actually approach a individual, and what do I say to them?
I am still working on my CFI licenses, should I start networking right now?
Links Mentioned In This Podcast:
Republic to remove 27 aircraft in face of pilot shortage
ACP046 – Ten Things You Should NOT Do During A Pilot Shortage
ACP044 – Career Questions with Tom Wachowski Creator of The Pilot Jobs Book
Gleim Publications aviation training courses.
King Schools aviation training.
ASA flight aviation training products.
ATP Certification Training Program (CTP)