Podcast: Play in new window | Download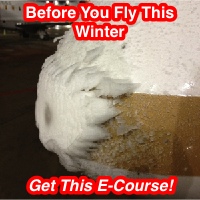 Welcome to Episode 43. We are committed to helping you obtain your career goal through answering your questions and giving you an inside look into aviation careers. Now we are ready to take the next step with supplying you with some tools to help you move towards your career goal. One of the most exciting projects is the
Aviation Scholarships Guide
.
The Aviation Scholarships Guide is an exciting project for me because there are so many people who can benefit from receiving a scholarship to continue their training and degrees! Furthermore, many people don't realize many scholarships are available even for those who are not in school and who may feel they need to financially qualify. This is very far from reality. There are scholarships for everyone.
If you are interested in the many scholarships the first 10 are free for anyone to view. If you register for a free access to AviationCareersPodcast.com the next 50 are yours for free. Afterwards, there will be a low monthly fee of $5 if you wish to view all of the online scholarships. Check out the free guide today.
Another product I am excited about that we will talk more about in this podcast is The Practical Guide To Winter Flying. For those who are planning on becoming professional pilots or people who are interested in technical aspects of winter flying this course is for you. With me today is my friend and producer of the course Len Costa. Len is going to help me answer  listener questions, comment on feedback,  and describe in more detail the Practical Guide To Winter Flying online course. Some of the listener feedback and suggestions show that people are truly "thinking outside the box" when it comes to their career path.
Feedback and Questions:
A listener with a good job wants to work with and/or around aircraft. He asks if there are businesses which operate out of the local international airport that but are not part of the airport itself? Once I have at least my commercial license, how do I find companies or people that would be looking to hire? How would I find someone who needs their crops dusted? How do I find aerial photography businesses? Is it all by word of mouth and networking or do I have to make lots of phone calls and internet searches?
I currently have 13 years in the US Air Force as an aircraft mechanic. I do not have an A&P License but that is a goal. What are the prospects of getting hired as a mechanic? What is available if I were to get a pilot's license?
One listener has a tip for those looking into corporate aviation. Find a major local event that brings in corporate traffic. This could be a convention or sporting event, then try to get some part time or volunteer work at the FBO. You will meet pilots of all types of backgrounds.
A laid off financial consultant asks how would you go about breaking into aviation with no previous experience? Would you take a role that is more hands on than behind a desk to get feel of the industry?
A listener with a medical issues wants to know if he can still be a pilot?
Have you considered doing a podcast on airline management?
Links Mentioned In This Podcast:
Central Florida Pilots Association
Tampa Bay Aviation Association
Plane View Park and Other Plane Spotting around LaGuardia Airport.
Stuck Mic AvCast Episode 59 – Aircraft Salvage, Recovery, and Transport with @FastAviationFL
Practical Guide To Winter Flying
Gravelly Point Mark Arlington, VA - Plane Spotting