Podcast: Play in new window | Download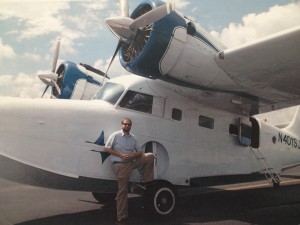 Aviation training is constantly evolving producing both safer and well rounded aviators. Today I am excited to have with me an innovator in the field of aviation training, Eric Crump the Aerospace Program Director at Polk State College.
Eric's passion for aviation is immediately apparent. From the moment I met Eric at Sun N Fun 2013 I knew he would be a great guest on this podcast to help you with your aviation career. Eric is an aviation prodigy who learned to fly a plane before he learned to drive a car.  Eric is now fulfilling his passion for aviation as an educator and innovator in his approach to aviation training.
Eric and I Discuss:
How he developed his passion for aviation at such a young age.

Why he chose his career path.

Who should choose a career in aviation?

The conventional aviation training model.

How modern training models are creating safer pilots.

Financing Aviation Training and its challenges.

How past practices in the aviation industry have lead to fewer financing options for pilots.

Opportunities at Polk State College for future aviators and eductors.

Sun N Fun's yearlong educational and inspirational opportunities and how Polk State College has become a partner with Sun N Fun.

How and why Polk County Florida has become one of the leading areas for aviation training and recreation.

The STEM program and Polk Counties involvement.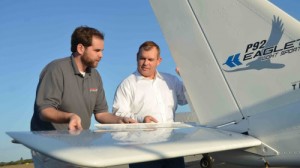 As you can tell Eric is a passionate aviator. He plays a key role in helping people achieve their career goals and become safer pilots.  I highly recommend your visiting Polk State by going to AviationCareersPodcast.com/PolkState or www.Polk.edu/Aerospace. If you have any questions for Eric please go to AviationCareersPodcast.com/Contact and we will answer your question directly by e-mail and share your question in an upcoming episode.
There are many career opportunities in the aviation industry. You can fulfill your passion in many ways just as Eric has done in fulfilling his passion for aviation. One of the most important things to remember while you are looking towards a career in aviation is to keep your mind open to the many opportunities in this exciting field. You never know where it will lead you but remember to enjoy the journey towards your career goal. I know you will achieve whatever goal you decide is worthy of your efforts.
I encourage you to right now take one step towards achieving your career goal. Visit a website or start listening to people motivated about aviation through pod-casts like this one. Maybe you are at home right now and have an aviation magazine or book you can pick up and start reading. If your phone is close by you can call a friend or aviation mentor right now to discuss your career goals. But make sure you do something to keep moving toward your career goal. I know you will achieve whatever you want through persistence and perseverance. So get started now!
Talk to you next episode and safe flying!
Links Mentioned In This Episode: