Podcast: Play in new window | Download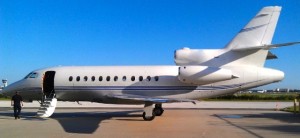 Welcome to Episode 33. This is  the podcast where we give you an inside look at aviation careers and motivate you to achieve your career goals!  I am really excited to be bringing you this episode because my guest today is a friend and fellow aviator who is passionate about flying and he will help you understand what it is like to fly the world as a corporate pilot.
Before we begin I want to say thank you for listening and also thanks to all those who have sent me feedback. I also want to thank those who have offered to financially support to the podcast through donations I don't take donations but,  one of the best ways to help support this podcast is to visit AviationCareersPodcast.com and click one of our sponsors listed in the right column of the website. I also am working on another solution where I you can sponsor this program while giving to a great cause. More details will follow but I am very excited about this opportunity because it involves helping our WWII veterans.
Another way to show your support for this show is to put a five star review in iTunes. This not only helps others find my show, but the reviews truly help me stay motivated. since it shows I am actually helping others through this podcast.
I encourage you to sign up for e-mail updates because periodically I will be sending out career opportunities, reviews, and announcements concerning my new book "Aviation Careers: An Inside View".
I am truly excited about this episode because I get to talk to a friend and fellow aviator who is going to help me reply to a listener e-mail. Today I have with me Chris Thren, a corporate pilot who worked his way up from the kid watching planes at a grass strip to flying jets around the world.
Today's episode was inspired by an email from Garrett:
Hey Carl,
Just wanted to drop you a note and say great job on Aviation Careers Podcast.   I recently found the podcast and have listened to every episode in the last few days..   Pretty much 24/7. My favorite one that you did was comparing Business "Corporate" flying and The Airlines in Episode 14.  You did a great job in describing the difference in the two and  the jobs available in the corporate world. I was wondering if you could do ANOTHER episode and really expand on the corporate end of it.
Could you do a podcast discussing the routes into the Corporate world?Specifically from people that moved through the ranks on their own grassroots style, not the ones who went through a flight school or anything like that.  I would like to hear from people that went the "Pay as you GO" route as I put it. Somebody that didn't go take out the 80k loan and do a fast track program. I know these people are out there because I have run into them a few times at FBO's
Is 38 too old to enter this industry?
One thing that really has me worried is this new HR5900 Rule. Its killing all of us LOW time Pilots.
What advice do you have on that area?
How do you see this effecting the pilot Pool and the way the industry will change in the next few years?
Do you think the SIC rule will change?
I Appreciate all you do for us pilots out here,
Garrett 
Thanks again for the e-mail and the incredible story Garrett. Since you took the time to write me with such a wonderful and interesting story I decided to try and find someone who could help answer some of your corporate aviation questions in depth. Today I have with me Chris Thren who like you got the bug for aviation but at a very young age. To help us understand what it is really like to fly the world as in international corporate pilot I thought Chris would be perfect since he has flown a Falcon 900 and many other planes around the world.  Chris has worked as a check airman and has many years experience flying to some of the most remote parts of the world.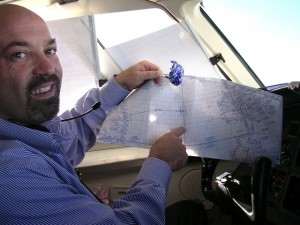 Today Chris and I discuss:
Highlights of his corporate job.

How he developed his passion for aviation.

His career path from grass roots aviator to check airman flying a corporate jet around the world.

What it is like to land in some of these far corners of the world.

His favorite aspects of business aviation and who he would recommend this job to.

Organizations that help corporate pilots throughout their career.

The challenges of being a corporate pilot.

Specific detailed examples of the day in the life of flying as a corporate pilot both domestic and international.

Where Chris is now in his career.

Advice for those looking at a career in business aviation.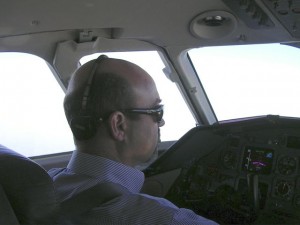 Thanks for being on the show Chris and if any of you have questions or feedback for either Chris or myself please go to AviationCareersPodcast.com and click on the contact page.  If your question is for Chris I will forward it to him and we will answer you directly and possibly share it in an upcoming episode. Remember your privacy is important to us so we will only share your story and not your personal information. If you leave us a voicemail at 347-MY-WINGS please leave your personal contact information in the beginning so I can edit it out if we use your voicemail on the show.
I hope you have enjoyed this episode and if you did please rate us on iTunes. Also if you want updates please sign up for e-mail updates at AviationCareersPodcast.com
As you can tell by our interview with Chris today the path towards your aviation career goal is varied. Remember to keep looking forward and accept the many challenges as learning and growth opportunities. I know you will reach your career goal if you simply persist and persevere.
Talk to you next episode and safe flying.
 Links Mentioned In This Podcast:
 Aviation Careers Podcast Episode 14 – What Is Business And Private Aviation?, Interview with Corporate Pilot Tom Wachowski
NBAA - National Business Aviation Association
AOPA - Aircraft Owners And Pilots Association