Podcast: Play in new window | Download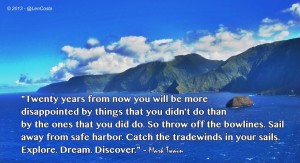 In this show Victoria shares her experiences flying with her new dog, Turbo, what to do when dogs become airsick, protecting their hearing, in-flight doggy gear, and other flying with pet considerations. Carl answers some listener questions about radar requirements on instrument approach plates and we talk about instrument approach lights. Then we wrap it up with a discussion about currency versus proficiency including some tips on how to stay safe when returning to the skies. That and more coming up right now!
Pre-Flight
Cruise Flight
Show Notes
Getting back into flying
Summer flying
IFR SFL – Sequential Flashing Lights
After Landing Checklist
~ Picks of The Week ~
Please submit your questions and feedback via blog comments, Twitter, or email and we'll be sure to answer them on the air!
Subscribe to Our Enhanced Podcast Feed in iTunes
Subscribe to Our MP3 ONLY Podcast Feed
Direct your pod catcher to http://feeds.feedburner.com/StuckMicAvCastMP3
Or to subscribe in iTunes: