Podcast: Play in new window | Download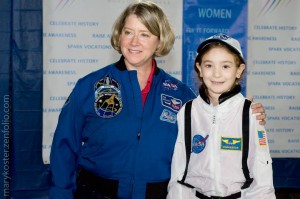 Today's show marks the triumphant return of our beloved and sassy Victoria Zajko as she fills us in on all the exciting news from her absence including the amazing statistics from 2013?s Women of Aviation Week Worldwide events. Rick's recent flight with a CFI conducting simulated engine out procedures invokes an interesting conversation about pitching down when it may seem completely counterintuitive. And Carl wraps it up with a story and explanation about his first autolanding in the Airbus A320 on an ILS during 1,400 RVR. All that and more coming up right now!
Pre-Flight
From July 26-28th, 2013 the Festival of Ballooning at Solberg Airport in Readington, NJ will feature over 100 hot air balloons, flights, entertainment, headlining bands, fireworks, plus more. As one of the nations greats balloon events this is not to be missed.
Cruise Flight
Show Notes
Canada takes it all
Stretching the glide
Flaring the jet
Low visibility taxi routes
Overwater flying
Low visibility takeoffs
Checklist usage
Unsuccessful landings
After Landing Checklist
~ Picks of The Week ~
NOTE – Did you know that by clicking the links in this blog post that you help support this website? There's no extra cost to you and it helps us continue to provide a quality podcast. Plus you'll get extra karma points! For more information visit our Affiliate Linkpage.
Virgin Galactic Space Flight Fund
Thanks for listening to the Stuck Mic AvCast, a listener supported aviation podcast. We love publishing and delivering useful content and information for everyone! Please show your support with a $5 or $10 donation today and maybe we could one day fly in space!
Please submit your questions and feedback via blog comments, Twitter, or email and we'll be sure to answer them on the air!
Subscribe to Our Enhanced Podcast Feed in iTunes
Subscribe to Our MP3 ONLY Podcast Feed
Direct your pod catcher to http://feeds.feedburner.com/StuckMicAvCastMP3
Or to subscribe in iTunes: