Press Play:
Click Here To Listen from the Sun N Fun Radio Website.

I am excited to once again share my passion for flight and bring you some interesting interviews as a field reporter for Sun N Fun Radio. If you are unable to make it to the event or want to listen to interviews and keep up to date on the daily events and breaking news, tune into Sun N Fun Radio.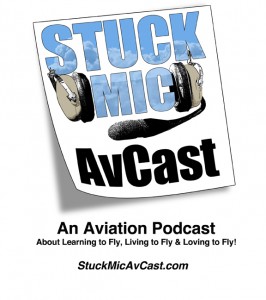 I will be walking around in My Stuck Mic AvCast or Aviation Careers Podcast T-Shirt so Please stop by and say hello if you see me. If you have something interesting to tell us and would like to be on Sun N Fun Radio I would love to interview you. There are many ways you can get in touch with me while at Sun N Fun. Of course you can stop by Sun N Fun Radio at the show but if you want an immediate response send me a tweet or e-mail me:
You can reach me on twitter @ExpertAviator or @FlyingCareers
Send me an email at CarlValeri@Gmail.com
Stuck MicAvCast Live Wednesday, April 10th at 6:00 pm.
I will be broadcasting a live show of the Stuck Mic Avcast Wednesday, April 10th at 6:00pm from the deck at Sun N Fun Radio. Our cohosts Sean Moody, Len Costa ,and Rick Felty will be joining us virtually on the internet thanks to the folks at LiveATC.net.
You can listen to Sun N Fun Radio right now at the Sun N Fun Radio page:

Stream it live from your mobile device Courtousy of Live ATC.net

Of course you can always visit the Sun N Fun Website for more information: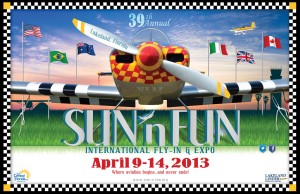 You an even get your free mobile app from Sporty's below:
Sun N Fun 2013 App for Iphone and Ipad
Sun N Fun 2013 App for Android

Sun N Fun 2013 App for Kindle Fire.

Hope to see you at Sun N Fun or virtually on the Internet!
To Listen To Interviews From 2012 Sun N Fun By The Stuck Mic Avcast Click Here.
Enjoy the Show!