Podcast: Play in new window | Download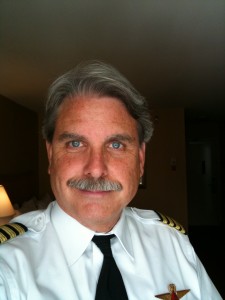 If you walked up to a stranger and said you were a pilot they would probably imagine flying a large airline across the world to exotic locations. If you listen to this podcast on a regular basis you realize there are many pilot jobs other than that of a major airline pilot. But what is it like to be a Captain at a major airline? Today I have with me someone who can answer this question.
Jeff Nielsen is a Captain with a major airline. Jeff has over 23 years flying experience and is a senior Captain on the MD88/90. He also is no stranger to sharing his story of being a pilot as he is the host of the Airline PIlot Guy Podcast. Jeff has agreed to join me today to help us understand the job of being a Captain with a major airline.
Jeff and I Discuss:
How he developed his passion for aviation.
His path towards becoming a Captain with a Legacy Airline.
Why Jeff likes being an Airline Captain.
The Benefits to being a Captain with a Major Airline.
What it is like to fly the MD88/90 and a few fun facts.
How being a military pilot helped his career.
Advice for those looking towards a career as an airline pilot.
Listener Mail:
Question from Steve:
Steve is planning on starting his instrument rating and commercial pilot certificate. Steve will be purchasing Rod Machado's books and wants to know if there are any books or other materials we recommend.
From Todd:
Are unions really good for aviation?
From Jason:
Jason is a C-130 Instructor Pilot/Evaluator for the USAF with over 2300 hours flight time with 1,000 hours in combat. He is trying to decide if he should fly for the Airlines or stay in the Air Force and wants to know if his current military experience will make him competitive when applying to the airlines.
Recommendation: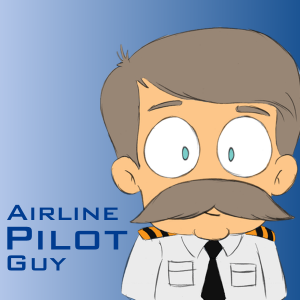 Are you interested in getting the inside look at the daily life of an airline pilot? Want to hear some insightful commentary concerning airlines and travel? Would you like to hear an airline pilot's perspective on the latest industry news? Well there is a show you should listen to, Airline Pilot Guy.
Airline Pilot Guy is a view of the airline industry from a Captain's perspective. Our guest today, Captain Jeff, is host of this interesting and entertaining show. Jeff introduces us to his podcast Airline Pilot Guy.
Links Mentioned:
Gold Seal described in AC 16-65E
Auburn University - Professional Flight Management
Recommended Reading:
Flying the Line: The First Half Century of the Air Line Pilots Association
Jeppesen Instrument Commercial
Airplane Flying Handbook (FAA-H-8083-3A) (Second Edition)
Instrument Procedures Handbook
Pilot's Handbook of Aeronautical Knowledge