Podcast: Play in new window | Download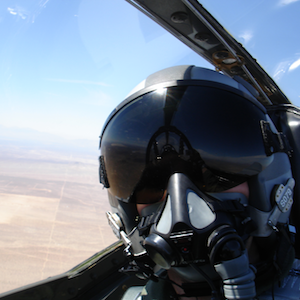 Wonder what it would be like to be an Air Force Test Pilot?  Thinking of a career as a pilot in the military?  Maybe you want a career in one of the various aviation career fields in the military. Today I have with me someone who has accomplished all of these goals.
Our guest today is Mark Jones a former USAF test pilot, author, and civilian test pilot. I am excited to have Mark with us today to speak about jobs in the military and one of the most exciting jobs, that of being a test pilot.
We discuss:
Recommendation: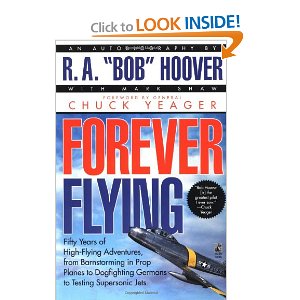 Watching Bob Hoover perform at air shows is always a pleasure because he makes the audience gasp in excitement and amazement. Bob started his flying career as a military pilot and became a USAF test pilot and then began work as a civilian pilot.
If you enjoyed listening to Mark Jones recount his exciting career as a test pilot I think you will thoroughly enjoy "Forever Flying" by Bob Hoover. Bob is an aviation hero. My favorite story is when he escaped a POW camp during World War II, stole a German plane, and flew it to Holland.  To hear an inspirational and exciting story of another test pilot I highly recommend "Forever Flying".
Thanks for listening to Aviation Careers Podcast. I hope this show has helped you define and inspire you to achieve your aviation career goals.
If you have a question for me or one of our guests there are numerous ways to contact us. You can leave a voicemail at 347-MY-WINGS or go to AviationCareersPodcast.com/Contact. Remember to like us on Facebook and follow us on Twitter for more aviation career news. I would love to hear your feedback and welcome all questions. If you have downloaded this on iTunes please go to iTunes and rate this podcast so others can benefit from the content we provide.
If you want to become a test pilot I hope Mark Jones has inspired you and made you realize that you may have what it take to become a test pilot. Define your goal and then keep focused while you enjoy the journey towards your aviation career goal.
Talk to you next episode and Safe Flying!
Podcast: Play in new window | Download
Subscribe To Aviation Careers Podcast: