Podcast: Play in new window | Download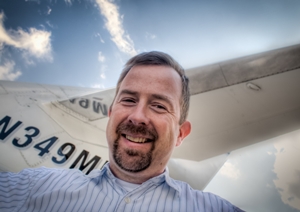 Do you you want to combine a challenging and exciting career in sales and flying? One way to combine the two passions are by becoming a pilot and selling airplanes. You can have the best of both worlds. Our guest today will describe how he is able to combine both careers.
Today I have with me Chris Findley. Chris is an aircraft salesman, flight instructor, podcaster, and author. I am excited to have Chris with us today not only because he can describe the life of an aircraft sales person but also because he has designed an aviation lifestyle that best fits his skills and passions.
Chris and I Discuss:
His interest in aviation and his first flight at the age of 10!
Why Chris chose aircraft sales.
His diverse and varied path to his current career.
How Chris was able to combine all his passions in life and design a fulfilling career in aviation.
His website and podcast myFlightCoach.com
Advice for those interested in a challenging career in aircraft sales.
Links Mentioned in This Show:
Recommendation:
Learning what it takes to become a pilot can be an intimidating and confusing process. Most wanting to learn about flying go to the local airport to ask someone about learning to fly but find the first contact at the flight school is not very helpful. One place you can find the answers to your questions about flying are through reading the book "You Can Be A Pilot!".
Our guest today, Chris Findlay, has done a wonderful job of answering the most common questions about learning to fly. His book "You Can Be A Pilot! : Answers to 25 Questions About Learning To Fly" is a great place to start in your journey to becoming a pilot.
Before you go to the airport I highly recommend your reading this book. It will answer all of your questions about learning to fly and will teach you a few things you might not have expected.
You can find the book by linking to the image below: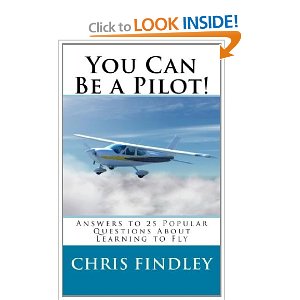 Thanks for listening to Aviation Careers Podcast. I hope listening to Chris today has inspired you to become a pilot and to look into the challenging and exciting career as an aircraft sales person. If you have any questions or comments for myself or Chris go to AviationCareersPodcast.com/Contact or call us and leave a voicmail at 347-MY-WINGS.
If you liked this podcast please rate it in iTunes and consider supporting this website by visiting the sponsors at AviationCareersPodcast.com. The path towards any career is varied and can be both challenging and exciting. It is important to enjoy the journey towards achieving your aviation career goal!
Talk to you next Episode. Safe Flying!
Podcast: Play in new window | Download
Subscribe To Aviation Careers Podcast: