Podcast: Play in new window | Download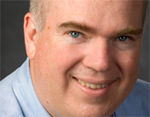 Many look upon the flight instructor position as a stepping stone towards another career goal while earning poverty level wages. Other instructors are able to command six figure incomes and pursue a fulfilling career helping create knowledgeable and safe pilots.
One of the misconceptions in the aviation industry is that flight instructors will always make less than minimum wage and will live in poverty until they obtain a better flying job. Today I want to debunk this myth and help you become a successful flight instructor who has many students and is able to make a great living teaching.
Today I have with me a flight instructor who has been able to build a successful instructing business. As you know I always tell my students that you should try to become an expert in one area of aviation to build your confidence and is thus one of the reason I started the blog ExpertAviator.com.
Becoming an expert in a specific area of instruction will help you build your client base and will also build great confidence which will permeate through to your students. I am excited to have with me an instructor who is truly the "expert of the glass cockpit" and has build a succesful instructing business, Max Trescott. Max is author of two of the best handbooks on glass cockpit GPS flying. He is also the 2008 National Flight Instructor Of The Year. Today he is going to help us discover what it takes to become a successful flight instructor and have a fulfilling aviation career.
Max and I Discuss:
How Max became a pilot.
Why Max is passionate about aviation.
His business background.
How becoming the expert of the "glass cockpit" helped build his business.
How you can build a large client base by becoming an aviation "expert".
Why many instructors make $1,000 a month and others $10,000 a month.
How you can build your business and your income as a flight instructor.
The Savvy Flight Instructor: Secrets of the Successful CFI (ASA Training Manuals)
Recommended Reading:
Max Trescott's "GPS and WAAS Instrument Flying Handbook" and the "G1000 Glass Cockpit Handbook"
Comments From The Jumpseat:
One of the wonderful things about working for the airlines is that I get to travel the world for free. As a pilot I can sit in the extra seat in the flight deck called the jumpseat. It is normally a seat that is stowed and is only folded out when necessary. It's use is for observing the pilots during line checks but is also one of the ways we get home when the rest of the plane is full.
While sitting in the jumpseat it is an unwritten rule that our conversations and actions are private. Therefore, what we say in the flight deck stays in the flight deck. This rule gave me an idea.
Since this podcast is about aviation careers where we give advice on helping people achieve their aviation career goals I have decided to add a new segment to the show, "Comments From The Jumpseat".
"Comments From The Jumpeast" is your opportunity to share anonymously with others your experience in the career of aviation. I am very aware of the various media policies at most companies and understand the importance of your privacy.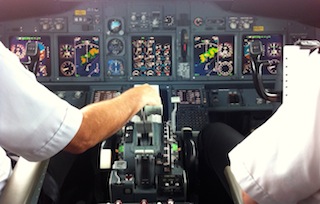 With that said I want to ask you a favor. If you are a pilot, mechanic, air traffic controller, manager, or any other person who is involved in the aviation field please consider sharing with me and my listeners what it s like to work in your job. We want to know the good and the bad so please share it with us. All your comments will be shared anonymously and will help the listeners understand what it is really like to work in your aviation job. Please send your comments to Carl@AviationCareersPodcast.com If you send a question I will not use your name nor will I use any information that might identify who you work for. Of course if you would like to be on the show someday I would more than welcome your sharing your career experience with us.
Since I started producing Aviation Careers Podcast I have asked the people I am in contact with to share with me some advice and relate to me what they would say to someone who is looking to work in the aviation field or who is trying to advance their career. I have been getting some really interesting comments.
So my first Comments From The Jumpseat actually comes from the Jumpseat. I was sitting in the cockpit during my commute home and asked the pilots would they recommend an airline pilot as a career? Both answered with a resounding yes. Then I asked for a quick overview of how they got to where they are today.
Both had very interesting stories about their journey to the flight deck of an airliner. The Captain had know what he wanted to do from a young age and now finds himself in his early 40's as a Captain with a major airline. He also was very cognizant of how lucky he is to have chosen a career at a very young age. Just think he will be making money as an airline captain for many decades to come.
The first officer had another career working in an office but did not like being inside all day. This was a great career change for him. He also likes his job.
So when I asked the question if they would recommend this job to others they both said yes but had some cautions. If you want to be home every night especially while you are working your way up the seniority list, this job may not be for you. Some other challenges some might have are the fact that you are away for many days at a time and can't help out around the house. This is especially true if you have a family.
With that said the wonderful thing about flying for the airlines is that when you walk off the plane your job is done. No calls from the office. When you are done you are done with work. And even though you are gone for days you are also home for many days and have all the time at home to concentrate on your family or other interests.
The other advice the Captain gave was this is not the "dozing for dollars" job everyone thinks it will be. "Dozing for dollars" is a reference to how we as airline pilots get paid lots of money for traveling the world while doing little work and is so boring that we find ourselves dozing off. This of course is far from the truth. The Captain said it is important to know it is your responsibility to make every flight safe and there is much more to think about than simply pushing the autopilot button sitting back and relaxing. A great point Captain.
The Captain further stated that he hears all the negative comments and that airline pilots many times complain amongst themselves but you must take these complaints in context. If you asked most of them if they would quit their job and do something else most of them would say no and some would say "what are you crazy. Then I would have to work for a living". Furthermore, he said it is really tough for us to truly complain to the public about our job because they normally can't relate to the challenges of the job especially when they find out you are making $160 an hour and have 15 days off a month.
One last thing both of them said which I think is the most important comment. If flying for the airlines is something you want to do and you can deal with all the impacts on your personal life then you should give it a try and don't wait. This job is all about seniority and the amount of money you make at an airline is dependant on the age you get hired because the pay is based wholly on the number of years you have worked for a specific airline.
I want to thank both the Captain and the First Officer of this flight for being frank and sharing their experiences with us. If you are listening thanks from myself and our listeners for the great advice.
Podcast: Play in new window | Download
Subscribe To Aviation Careers Podcast: