Podcast: Play in new window | Download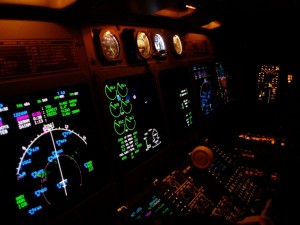 Welcome aboard Episode 14. I am excited you are joining me today on a journey through the world of Business and Private Aviation. Most use the term corporate aviation to describe this type of flying because corporations and individuals that own corporations utilize business aircraft.
Some Examples of Business Aviation Usage from the NBAA.org website:
Transportation of employees.
Transportation of customers.
Transportation of cargo, parts and mail.
Medical and emergency transport.
Mapping and surveying.
Aerial photography.
Agricultural applications.
Game tracking and control.
Security and law enforcement.
News gathering.
Airborne research and development.
Pipeline and utility monitoring.
Weather monitoring and reporting.
Humanitarian missions.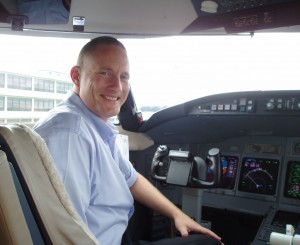 To help us discover the unique and diverse aviation career path of a corporate pilot I have a special guest with me today. Tom Wachowski flies a Challenger 604 and Falcon 2000 for a Fortune 500 company. He has been flying professionally since 1999 and has done everything from flight instructing, flying as an airline Captain, and as a charter pilot.
Tom and I discuss:
His journey from airline pilot to corporate pilot.
His experience flying for the airlines.
Why the airline shutting down was the best thing for his aviation career.
The job opportunities flying for businesses and private individuals.
Opportunities in flying other than the airlines.
The many career opportunities in Business and Private aviation.
His advice for someone looking towards a career in business aviation.
Tom's interests other than flying and how it ties into his current career.
Tom and I answer Listener e-mail.
Listener E-mail From Patrick:
First, I think this podcast is a great idea. You truly hit the nail on the head when you said that you were looking to fill an unmet need with this. Thank you!
At the age of 40 I received my Private Pilot ticket. Now 41, I am working on Instrument rating with just over 110 hrs. TFT.
Question 1:
Currently I am in sales and cover multiple states and would like to approach my employer about flying to accounts. I would need to rent (which I'm doing currently or would consider a flying club as an option.) I would like to hear from others in a similar situation and how they introduced it to their company, pros/cons (for both me and company), pitfalls, cost analysis, etc.
Question 2:
I like how you discuss having a career contingency plan (which makes perfect sense in this day and age). I have a few rental properties a significant distance (by car) from where I live. This is part of my contingency plan. I am considering another rental property or a plane (and lease back to the local rental company) as a next venture. There are 2 questions here: a. How does someone own and fly in support of their personal LLC business (pros, cons, financial implications). b. Is a lease back financially profitable/break even, contractual considerations with rental company (a glass 172 is the plane in mind). An accountant perspective would be great!
Question 3:
I'm married with 2 kids 6 and 3. My wife works (is the breadwinner) and together we make low 6 figure incomes annually. Ultimately I would love to fly for a living. At age 41 with a Private and 110 hrs TFT, is a career as a pilot (likely Regionals at best with such a long road ahead) feasible? What would be the best course of action? What timeframe and financial burden can I expect?
Thanks for the interesting questions Patrick. I really enjoy receiving these questions and answering them so that all of our listeners can benefit. If you have questions concerning aviation careers and would like to hear them answered on this podcast please submitt them by going to the contact page at AviationCareersPodcast.com/Contact. You can also send me a question via Twitter, Facebook, or e-mail.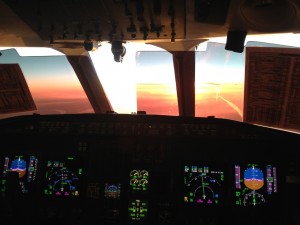 I enjoy helping all of you achieve your aviation career goal. If you have any questions or suggestions for guest you would like to hear interviewed on this podcast please let me know by contacting me. I have a line up of many guests who are in various fields in aviation and I think you will really enjoy hearing from them in upcoming episodes. Your questions will be edited for privacy and accuracy.
Tom Wachowski has had a varied and interesting career in aviation. We look forward to speaking with him on upcoming episodes. Please send us any questions you may have about business or private aviation to AviationCareersPodcast.com/Contact.
Links Mentioned in this podcast:
Tom Wachowski's website Consider It Brands.
NBAA TravelSense: tool which demonstrates the value of business aviation can provide your company
AOPA - Aircraft Owners And Pilots Association
Suggested Reading:
Thanks for listening and safe flying.
Podcast: Play in new window | Download
Subscribe To Aviation Careers Podcast: