Podcast: Play in new window | Download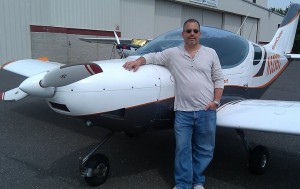 Hello folks and welcome aboard episode 13. As many of you know I love flying airplanes no matter what the size and type. I enjoy my days off flying slowly over the diverse terrain seeing the world from a perspective only a pilot can enjoy. As a matter of fact I like flying so much I not only fly for fun I fly for a living as an airline captain.
My view from the cockpit of an airliner is wonderful. The difference between flying as a hobby and flying as a Captain is I get paid to see these wonderful sites and visit destinations around the country and world! Many of you listening may also find the prospects of flying around the world appealing and that is why you are listening to me today.
With this podcast I hope I will be able to bring you into the cockpit and into the world of aviation careers to discover if this is a career field you would enjoy. Remember there are many jobs in aviation even though we focus on flying jobs. I want to bring you into the entire world of aviation careers by interviewing people who are involved in the all career fields associated with aviation.
If you want to hear from one very passionate person who loves the world of aviation but doesn't fly you should listen to Maxx Flight in episode 5. Maxx is the host of The Airplane Geeks podcast and when he is not working in the aviation field he is talking about aviation. Maxx has held many jobs in aviation and has a very interesting perspective when it comes to aviation careers. You can listen to Maxx's interview by going to AviationCareersPodcast.com/5. I think you will really enjoy listening to what Maxx has to say.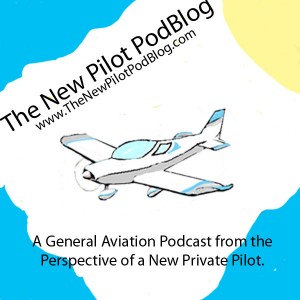 In today's episode I want to share with you excerpts from my interview with Robert Cigliano From The New Pilot PodBlog. Robert and I discuss:
Why I started Aviation Careers Podcast.
What a person can do after getting their private pilot certificate to make money in aviation.
How to keep motivated and have fun.
Understanding the true impact of your age on your progression at an airline.
Will there really be a pilot shortage and where will it occur.
Why your financial health is as important as your physical health when looking towards an airline job.
What is seniority and why no one changes airlines if they are on a seniority list.
Changing to a flying Career in your 40's.
Making a living as regional airline pilot.
Aviation Blog ExpertAviator.com
Co hosting the podcast "Stuck Mic AvCast". A podcast about Learning To Fly, Living To Fly, and Loving To Fly.
Recommendation: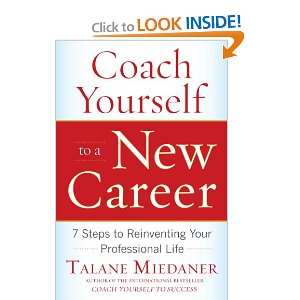 Since Robert and I discussed changing careers midlife and the challenges you might face in both making the decision to change careers and then pursuing a new career, I have a pertinent recommendation. Coach Yourself to a New Career by Talane Miedaner gives you the tools to take matters into your own hands by assessing your needs and strengths, finding the right work fit, weighing options and possible sacrifices, and preparing your family for transitions.
Packed with expert advice and helpful examples from her many statistical clients—as well as her own career change process—Miedaner shows how anyone can reinvent their professional life.
Coach Yourself to a New Career:
Offers a seven-step approach to career reinvention and practical advice for a smooth transition.
Profiles everyday people who achieved career reinvention on their own terms and what their stories can teach you.
Shows you how to assess your needs and strengths.
Helps you decide what tough decisions or sacrifices you may have to make.
Prepares your spouse or family for transition.
Miedaner shares her own story of launching her coaching business through careful planning, hard work, commitment and faith. She shows how you can follow other's examples to achieve the professional life you want.
Podcast: Play in new window | Download
Subscribe To Aviation Careers Podcast: