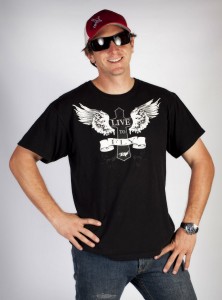 Welcome to Episode 009 of Aviation Careers Podcast. Ever wonder what it is like to fly as an airline pilot in an Embraer 190?  Did you know that some airline pilots don't spend nights in hotels but instead sleep at home every night?  Most pilots work full time but some have many days off and are able to have more than one successful career. Jeff Garrone is an example of an airline pilot who also runs a successful business.
Podcast: Play in new window | Download
Similar to Jeff, many pilots have second careers because they have so much spare time but also want to have a backup plan if they lose their job or their medical. While we are flying we always have a contingency plan if we experience mechanical or unforeseen weather.
In much the same way I recommend pilots always have a contingency plan for their career. Whether it is obtaining training in another trade, building a business, or obtaining a degree in an alternate field it is always a good idea to be prepared for a career terminating event.
Jeff and I discuss: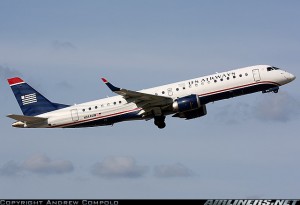 Flying the Embraer EMB-190 airliner.
How he is able to be home every night with his family and work as an airline pilot.
Working part time as an airline pilot.
The benefits and challenges of owning a business while working for the airlines.
Why it is important to have a contingency plan as a pilot.
How Jeff became interested in flying and if he would recommend an airline career to others.
Product Recommendation: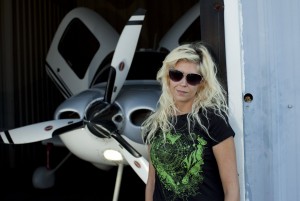 Jeff has created an outstanding line of aviation lifestyle clothing which can be worn by everyone.  I really like some of his designs.  Today we talk with Jeff about how he started V1 Clothing and some of the exciting designs he offers.  I produced a video for The Pilot Report showcasing some of V1 clothing's designs and their pilot bag. I think you will find that his products are both stylish and practical.
For More Information about V1 Clothing visit V1Clothing.com.  V1 Clothing is available at many of the larger aviation retailers and directly at AirSpeedJunkie.com.
Watch The V1 Clothing Video:
Recommended Reading: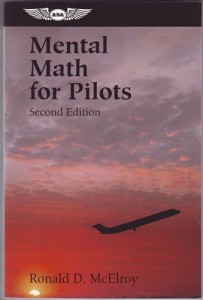 In an age of electronics, good math skills are relevant because as a pilot there are many situations where you are asked to make a quick decision based on figures you are given. If you are preparing for a checkride the examiners will ask you to calculate numerous items during your oral exam. If you are preparing for an interview with an airline this next recommendation is a must have because some airlines take their interview questions directly from this book.   Mental Math for Pilots (Professional Aviation series) is for pilots looking to improve their math skills in the cockpit and easily perform math calculations in their heads. This book offers numerous tips and invaluable tricks to help in all areas of cockpit calculations.
Pilots are guided through basic and more advanced formulas with explanations on how to perform them without needing paper or electronic calculators, step-by-step instructions, practice exercises, and personal advice from experienced pilots. Easy and quick methods for calculating airborne math problems, enroute descents, and visual descent points are covered.
If you are considering becoming an airline pilot, Mental Math for Pilots is a must have to prepare for an interview. This book is also for all pilots preparing for a checkride, proficiency check, or for pilots wanting to improve their in-flight calculations performance. To look inside the book and read reviews of Mental Math for Pilots click on the links or the image above.
I hope you have enjoyed our discussion with Jeff Garrone Airline Pilot and Entrepreneur. For links to all the items we discussed in this episode please visit AviationCareersPodcast.com. If you have any questions, comments, or suggestions for upcoming episodes please contact me by e-mail on our contact page. You can also follow us on twitter @FlyingCareers and remember to like us on facebook if you want updates on episodes and other aviation career news.
Listen To Us On Stitcher Radio
This podcast is available for download on your favorite device by visiting AviationCareersPodcast.com. We are also available on iTunes and have been recently added to Stitcher Radio. To find out how you can listen to Aviation Careers Podcast on Stitcher click on the link at the top right of AviationCareersPodcast.com or click on the link below.

Your Aviation Career Questions Answered
One more item before we go. Many of you have asked if I would be available for career counseling. I would love to help each and every one of you individually but I am busy with my flying job and creating content for this and other websites. Therefore, if you have a question no matter how complex please e-mail it to me on on the contact page or by sending it to carl@aviationcareerspodcast.com.
I have compiled questions already submitted and will be including my answers in the next episode. Including your questions in future episodes  will not only help you but all of the listeners of this podcast. I have had some great questions from those looking to start a career in aviation, change careers, or looking to have a successful part time flying career. If you have any questions about careers in aviation please feel free to ask.
Thanks again for listening . Remember to keep your head in the sky while building a foundation for your aviation career goal here on the ground.  Safe flying and talk to you next episode.
Podcast: Play in new window | Download
Subscribe To Aviation Careers Podcast: