Podcast: Play in new window | Download
Thinking of flight instructing part time? Today we will address the many benefits and challenges you will face. There are many reasons why you might choose to flight instruct part time which include:
You have a career you enjoy but want to share your passion for flying in a more profound way.
You are an experienced pilot who feels you can give back to the aviation community by passing along your knowledge.
You are thinking of a career as a pilot but don't wish to make a full time commitment.
You are retired and are looking for another challenge in life.
Whatever your reason we will discuss becoming a successful part time flight instructor. I will discuss some of the aspects of being a flight instructor if you are currently a professional pilot including:
Getting permission from your employer.
Fight time and how it affects your full time flying position.
Violations and other risks that could affect your career as a professional pilot.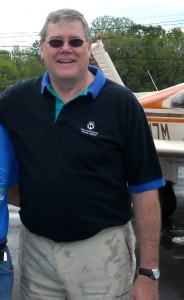 Today's guest is Tom Halvorson. Tom has a challenging career unrelated to aviation and has been doing an outstanding job as a part time flight instructor. Tom and I will discuss:
Why he became a flight instructor. Tom's story of how he changed a child's life is truly inspirational and may bring tears to your eyes.
What he finds are the most rewarding aspects of being a flight instructor.
How to market yourself and obtain students.
Should you teach at more than one airport.
Insurance.
How to balance your full time job, family, and your instructing.
Recommendation:
Professional Pilot's Career Guide by Rob Mark. If you are considering a career in aviation this should be the first book you read. You will discover what it is like to be a professional pilot and understand all aspects of the job including pay, work hours, lifestyle, and the not so glamorous side of flying. This is the book that was instrumental in my decision to become a professional pilot. To read more about the Professional Pilot's Career Guide and discover what others have to say about this book go to Amazon.com.
Thanks for listening to the Aviation Careers Podcast. If you have any comments or questions for me or my guests feel free to contact me on facebook, twitter, or by e-mail.
Listen To Episode 3:
Podcast: Play in new window | Download