Welcome to Episode 2 of the Aviation Careers Podcast. In today's episode we will discuss:
Podcast: Play in new window | Download
What the term seniority means and how it impacts everyone involved in aviation.
The "age 65 rule " and why it is affecting the pending pilot shortage.
What you should be reading if you plan on flying jets or more complex aircraft.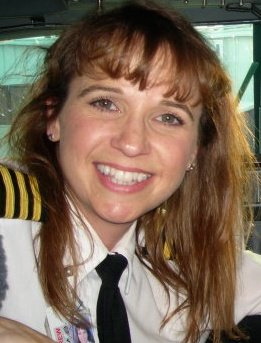 Our interview today is with Angie Terrell. Angie is a former airline Captain and has changed her career path recently to become a professional simulator instructor. In our interview we will discover:
What it's like to be a simulator instructor.
What qualifications are needed to be a good simulator instructor.
What should you be doing if you want to become a simulator instructor.
What type of career progression can be expected.
What are the job prospects.
Who are the biggest employers of simulator instructors.
What is the lifestyle of a typical simulator instructor.
Recommended Reading:
The Turbine Pilots Flight Manual is the book I read before I moved up to larger more complex aircraft. It helped me when I began flying jets and turboprops because the book uses descriptions and diagrams which make even the most complex systems easy to understand.
Click on the image below to read a sample of the book at Amazon.com.
Listen To Aviation Careers Podcast Episode 2:

Podcast: Play in new window | Download